EDIT MAIN

Pathways in Technology Early College High Schools (P-TECH) provide students with a seamless path from high school, to post-secondary education, to employment. In a P-TECH Academy, students earn a high school diploma and professional credentials. These include educational certificates, diplomas, and degrees. Students also engage in work-based education at every grade level, such as internships, apprenticeships, or other forms of job training programs.
With the support of the Texas Education Agency (TEA), we target thriving industries in the region, to address key workforce needs in high-demand fields. The P-TECH Model gives students an opportunity to:
earn an associate degree while earning their high school diploma
earn a two-year postsecondary certificate or industry certification
complete work-based training gain work experience through internships, apprenticeships, or other job training programs
prepare for military enlistment
---
Mission & Vision
MISSION: Prepare all students with the knowledge and skills to meet the needs of our local and global workforce.
VISION: All students will be equipped to succeed in college, career, or military pathways upon graduation from Snyder High School.
---
COMMUNITY PARTNERSHIPS
Snyder P-Tech Early College High School takes pride in developing and sustaining healthy partnerships with our collegiate partners and area employers.
Students participate in workplace opportunities which include mentoring, site visits and internships — all designed to support each students' professional and academic growth.
Development Corporation of Snyder
Scurry County EMS
Director: Jason Tyler


The Auto Clinic
Owner: Robbie Jamison
Big Country Electric Cooperative
General Manager/CEO: Mark McClain
City of Snyder Police DepartmenT
Chief of Police: Brian Haggard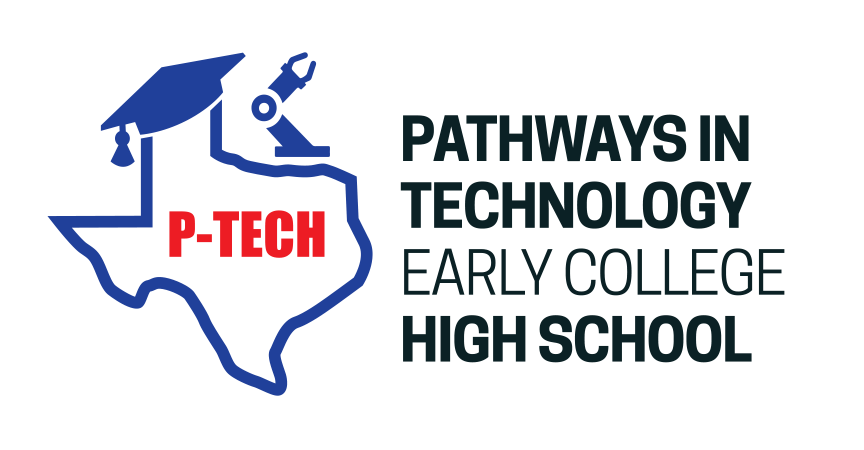 ---
Under the authority of the Texas Education Code (TEC) §§29.551-29.557 and the Texas Administrative Code (TAC) §102.1095, the TEA developed a designation process for the Pathways in Technology Early College High School program. This designation process ensures that public school districts, local education agencies (LEAs), and charter schools operating P-TECH campuses maintain the integrity of the model, which was researched and designated to target and serve students who might not otherwise attend college.
Nearly 6,500 students are served by P-TECH schools. Texas is home to 62 designated P-TECH Schools and has 19 planning campuses for the 2019-2020 academic year. Access to the CCRSM interactive map to locate P-TECHs across Texas HERE.