Pathways in Technology Early College High Schools (P-TECH) provide students with a seamless path from high school, to post-secondary education, to employment. In a P-TECH Academy, students earn a high school diploma and professional credentials. These include educational certificates, diplomas, and degrees. Students also engage in work-based education at every grade level, such as internships, apprenticeships, or other forms of job training programs.
With the support of the Texas Education Agency (TEA), we target thriving industries in the region, to address key workforce needs in high-demand fields. The P-TECH Model gives students an opportunity to:
earn an associate degree while earning their high school diploma

earn a two-year postsecondary certificate or industry certification

complete work-based training gain work experience through internships, apprenticeships, or other job training programs

prepare for military enlistment
MISSION: Prepare all students with the knowledge and skills to meet the needs of our local and global workforce.
VISION: All students will be equipped to succeed in college, career, or military pathways upon graduation from Snyder High School.
Snyder P-Tech Early College High School takes pride in developing and sustaining healthy partnerships with our collegiate partners and area employers.
Students participate in workplace opportunities which include mentoring, site visits and internships — all designed to support each students' professional and academic growth.
The planned Snyder ISD P-TECH program is not a high school only initiative. In grades PK-5 the focus will be on creating student awareness of careers in the P-TECH program. As part of the planned future expansion of the P-TECH program, identified expansion programs will also be promoted in PK-5 grades. Campuses will be evaluated on the effectiveness of awareness programs using a local accountability system.

In grades 6-8, students will have opportunities to explore P-TECH careers via career rotation classes, job shadowing opportunities, intentional field trips, and career exploration software. Students in 8th grade will have the opportunity to earn 9th grade credit in P-TECH pathways.

The annual recruitment plan includes a work/life simulation in January/February for all 8th graders with business partners offering the simulation to expose students to the importance of career and college decisions. The WBL and Academic Coordinators from High School will present all students with P-TECH options following the simulation with student planning meetings held during April with 100% of the 8th grade students being placed on a college and career prep graduation plan including needed supports based on academic data. Spring parent meetings will be held for both 8th grade parents and high school parents to maintain enrollment during March, April, and May. All information is presented digitally through district website and social media. It is also provided in both English & Spanish.

An annual summer bridge programs will be offered for TSI preparation, math and reading support as needed. Although applications and student/parent commitments are required for P-TECH participation, program enrollment is not based on past academic achievement.

The district will monitor sub-population enrollment numbers and address targeted recruiting efforts as needed in order to prevent program participation from becoming skewed in a single direction.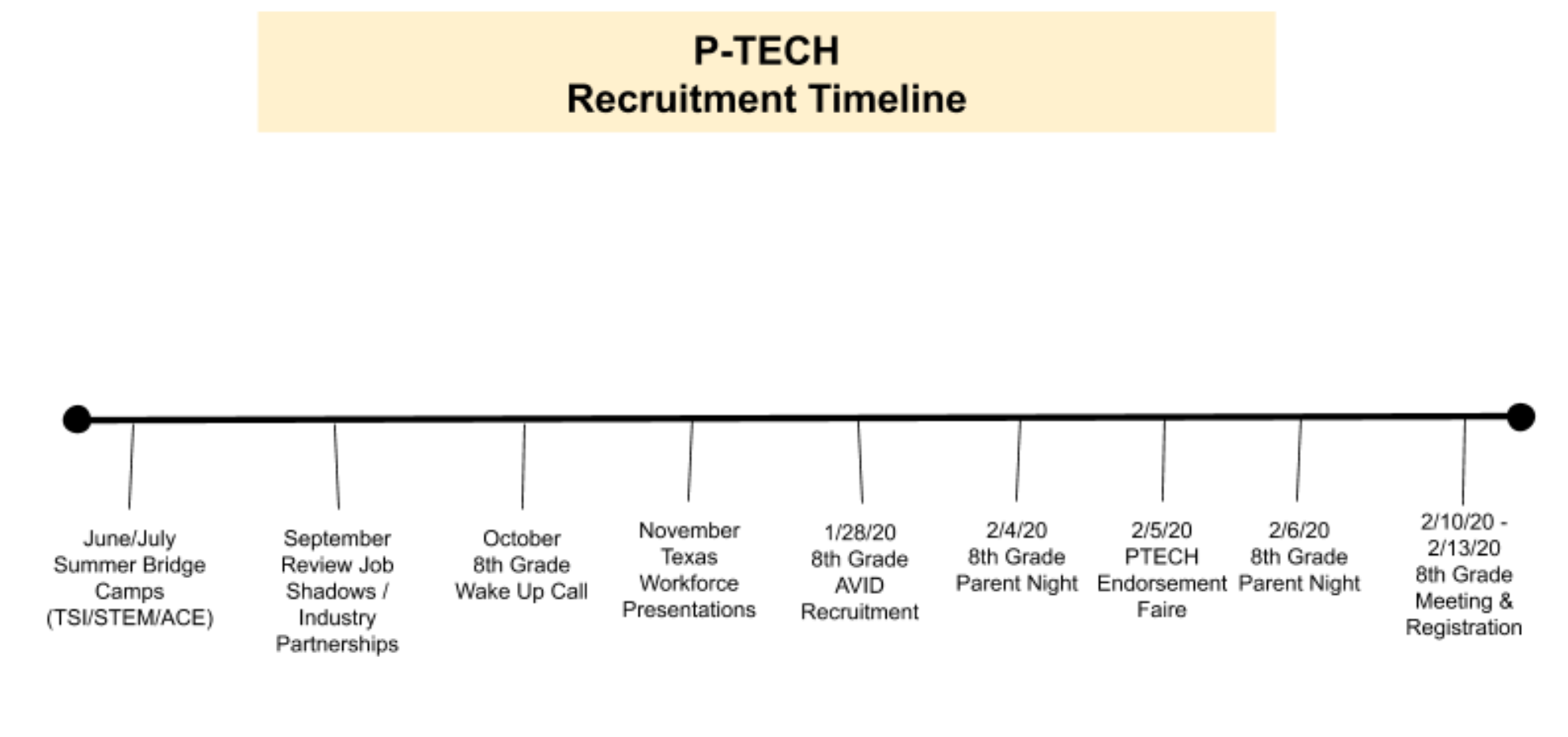 Upon your employment with Snyder ISD, all faculty receive a copy of the Navigator. The Navigator is an all-encompassing resource to help on-board our new teachers as well as provide avenues of support for any questions that may arise during your tenure at SISD. The Navigator was designed using feedback from both administrators and faculty.
View our Professional Development Calendar for extended learning opportunities.
Snyder ISD utilizes an innovative Professional Development Badge system to allow teachers to individualize their personal learning, growth, and development. See below for information on how to login. If you need assistance contact Sherrie Whittenburg, Instructional Coach.
1) To access your Edbrix dashboard, go to the appropriate URL below:
2) Click LOGIN then click the button: SIGN IN WITH GOOGLE
You will see the pink EVAL box. Click on it and you will go to your teacher dashboard.
You can view this video if you wish to see an Edbrix introduction.
Sherrie Whittenburg 325-725-1608
Instructional Coach/ Edbrix Facilitator/ Mentor Program Coordinator
MOUs & Articulation Agreements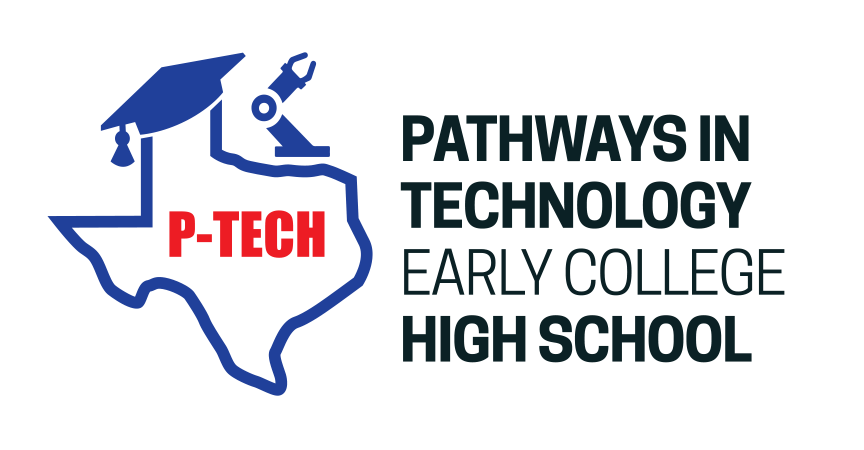 UNDER THE AUTHORITY OF THE TEXAS EDUCATION CODE (TEC) §§29.551-29.557 AND THE TEXAS ADMINISTRATIVE CODE (TAC) §102.1095, THE TEA DEVELOPED A DESIGNATION PROCESS FOR THE PATHWAYS IN TECHNOLOGY EARLY COLLEGE HIGH SCHOOL PROGRAM. THIS DESIGNATION PROCESS ENSURES THAT PUBLIC SCHOOL DISTRICTS, LOCAL EDUCATION AGENCIES (LEAS), AND CHARTER SCHOOLS OPERATING P-TECH CAMPUSES MAINTAIN THE INTEGRITY OF THE MODEL, WHICH WAS RESEARCHED AND DESIGNATED TO TARGET AND SERVE STUDENTS WHO MIGHT NOT OTHERWISE ATTEND COLLEGE.
NEARLY 6,500 STUDENTS ARE SERVED BY P-TECH SCHOOLS. TEXAS IS HOME TO 62 DESIGNATED P-TECH SCHOOLS AND HAS 19 PLANNING CAMPUSES FOR THE 2019-2020 ACADEMIC YEAR. ACCESS TO THE CCRSM INTERACTIVE MAP TO LOCATE P-TECHS ACROSS TEXAS HERE.