The kickball tournament has quickly become one of our favorite traditions! The Pride of the West Band and cheerleaders kicked off the event on Friday morning. Junior High and High School students from Big Spring and Snyder enjoyed a day filled with kickball, a food truck, and friendships! We appreciate our school community for supporting this event and we are already looking forward to next year! #snydertigers #webelieveinsnyderisd #tigerpride #tigerfamily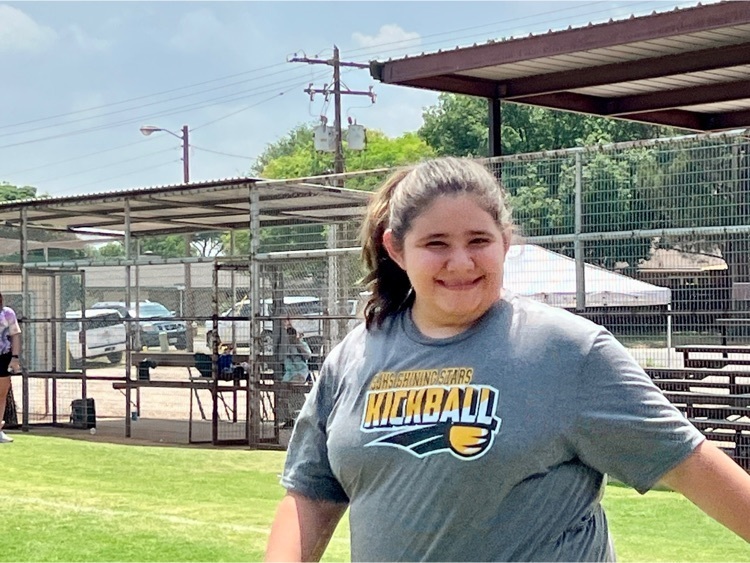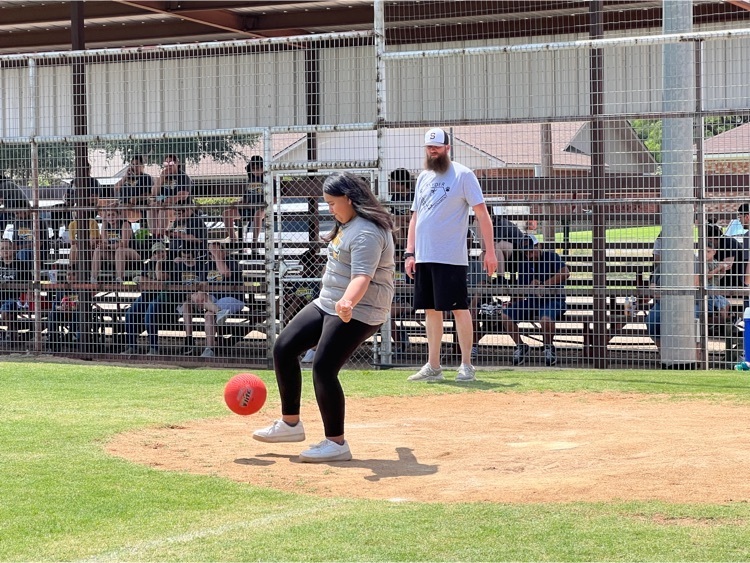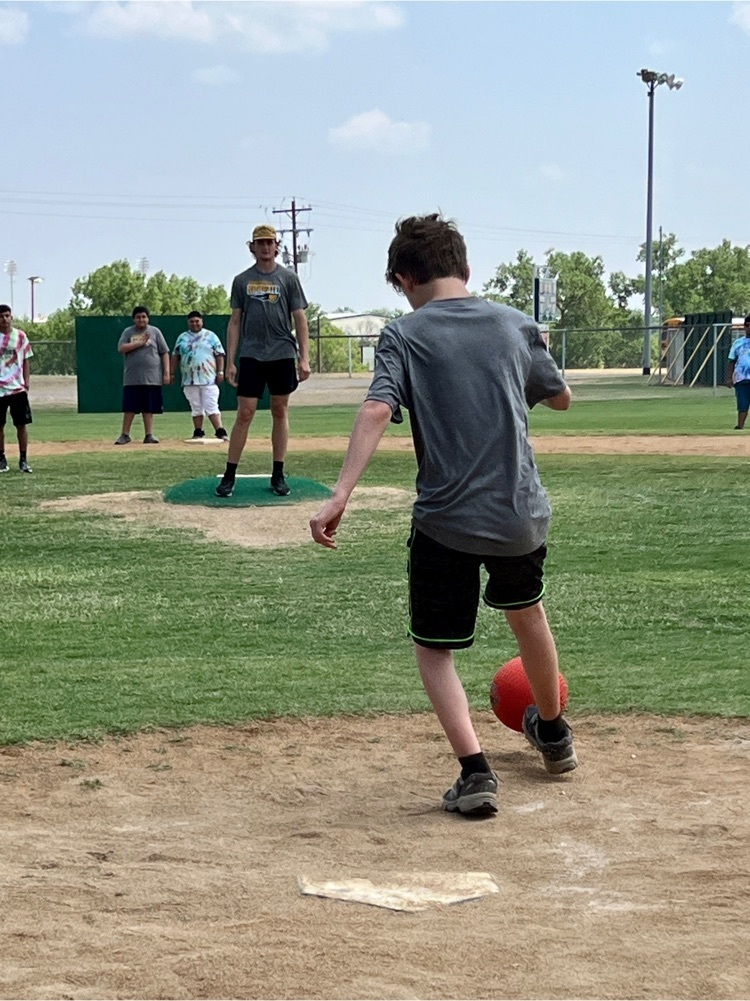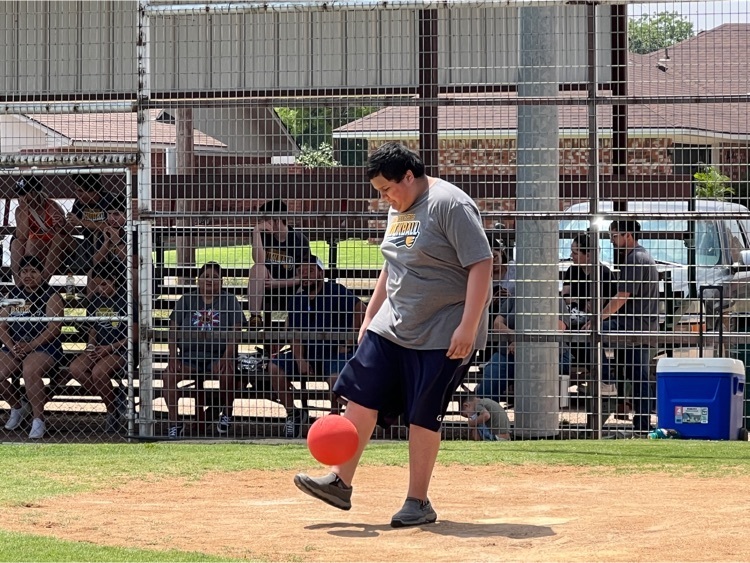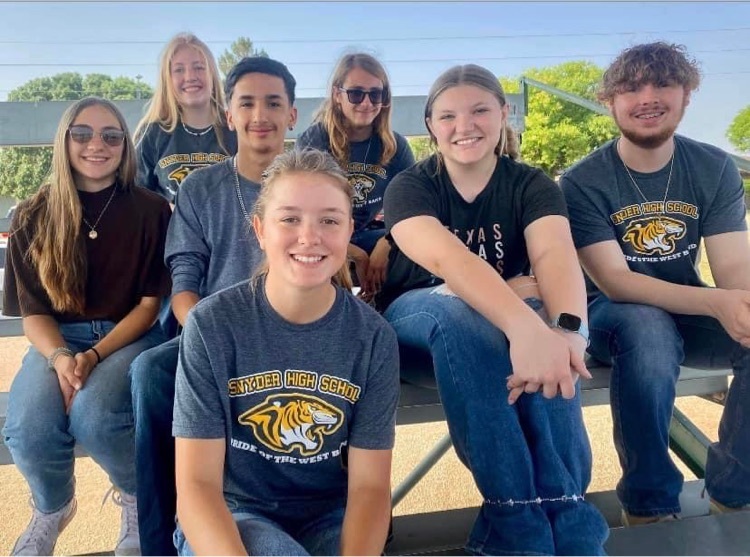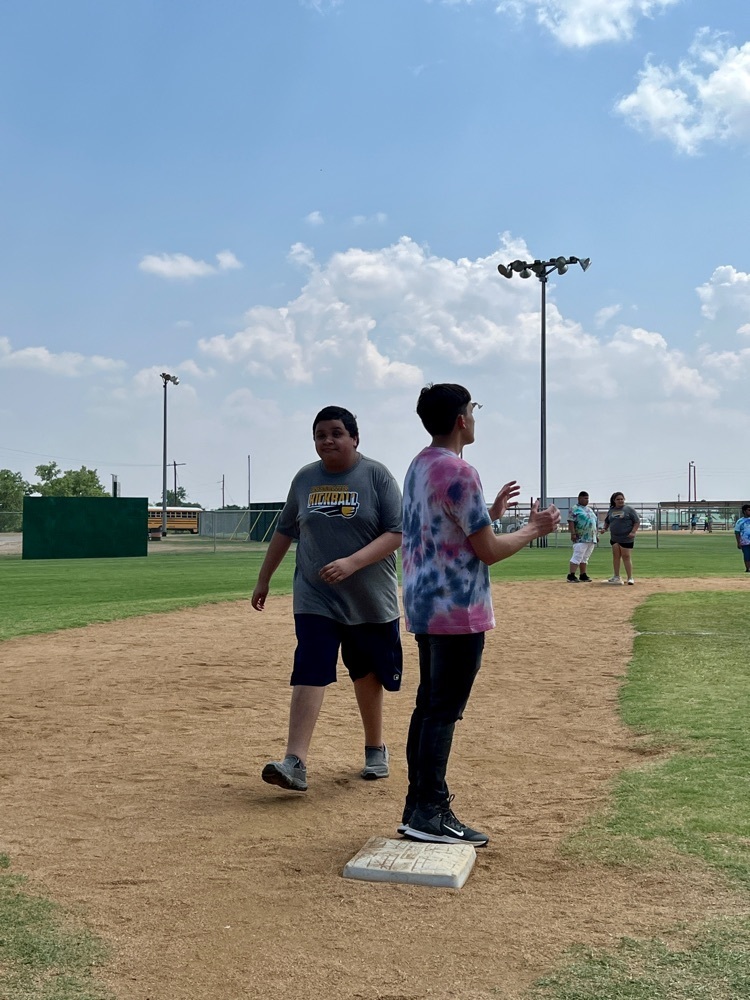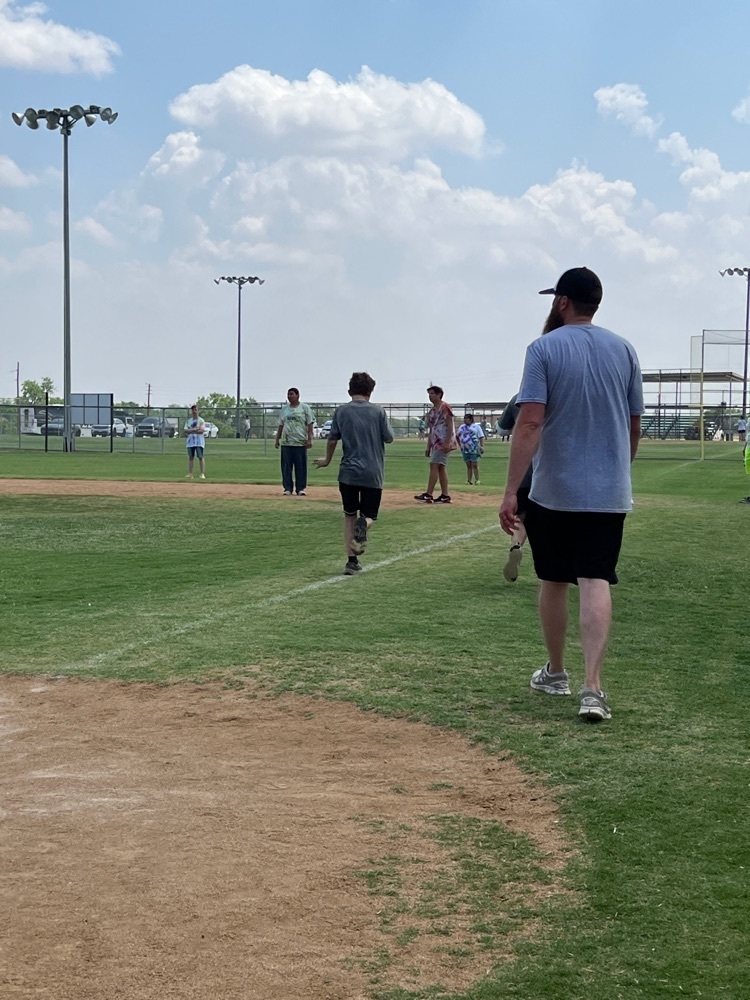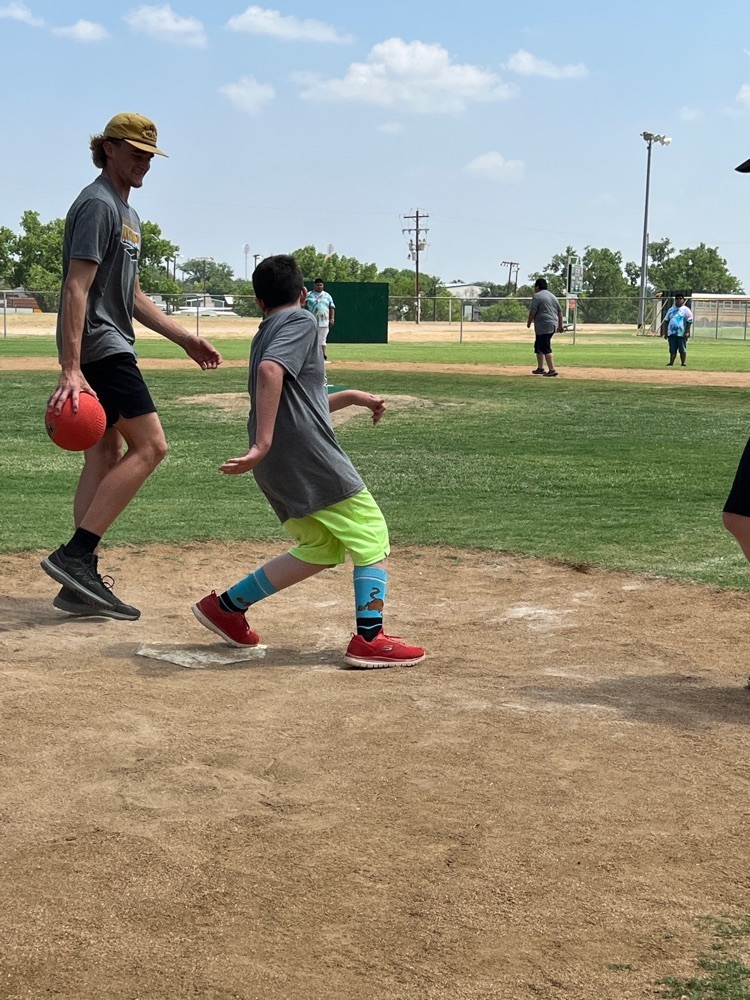 In addition to fun and celebrations, May also brings bittersweet endings. Last night we celebrated to staff members who are retiring from their careers in education, Nurse Chris Bane and Coach Shannon Fink. Family, friends, and coworkers gathered to wish them well on their next adventure. As is tradition, each retiree was gifted with a wooden rocking chair. Congratulations and enjoy your retirement!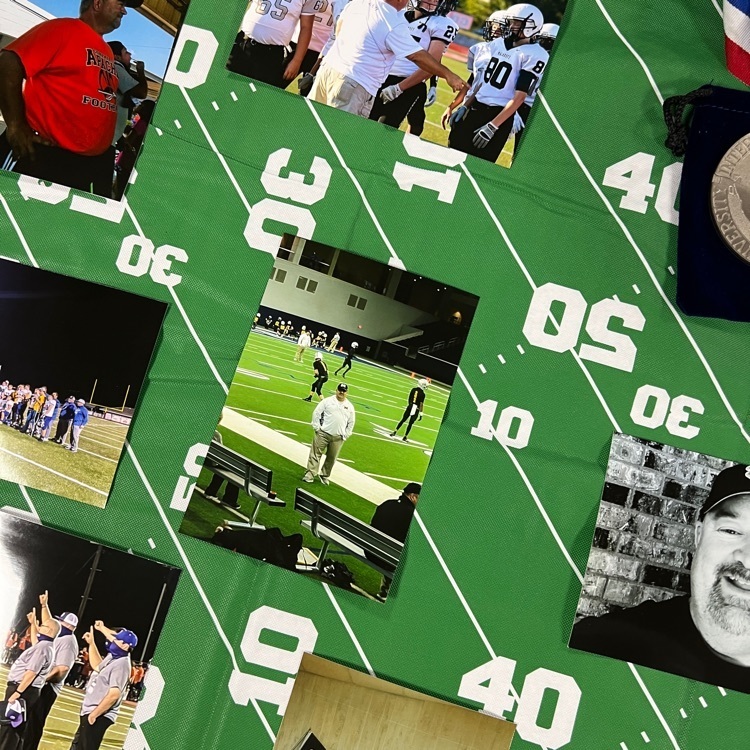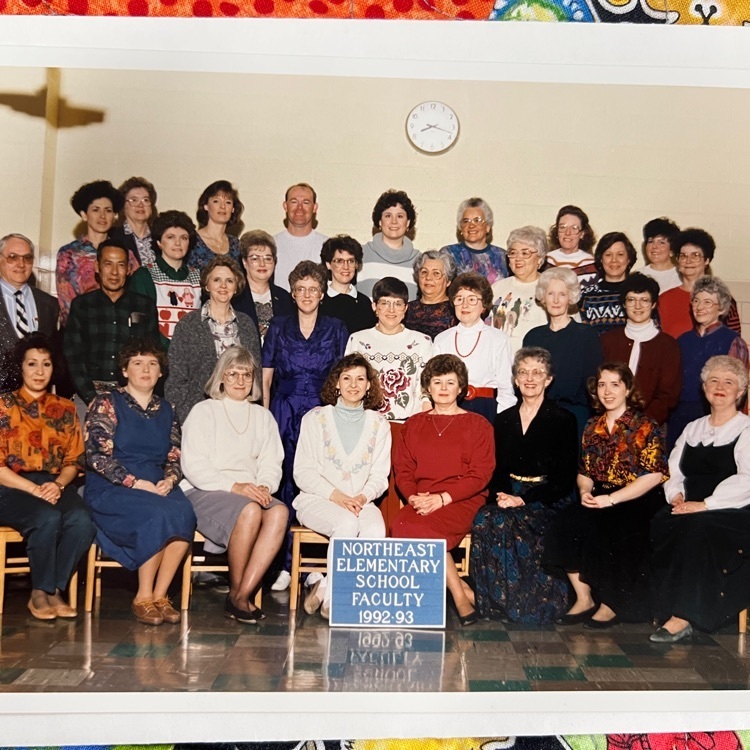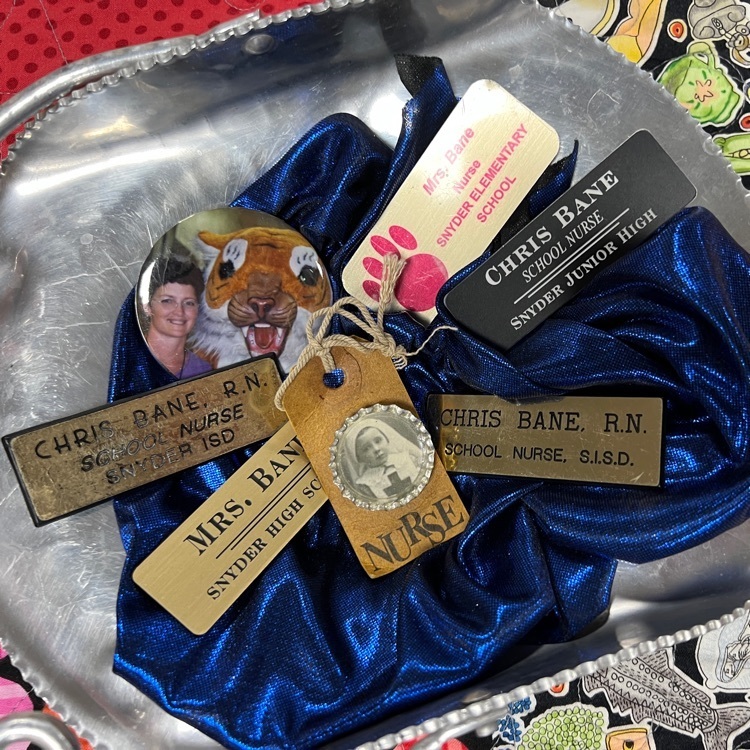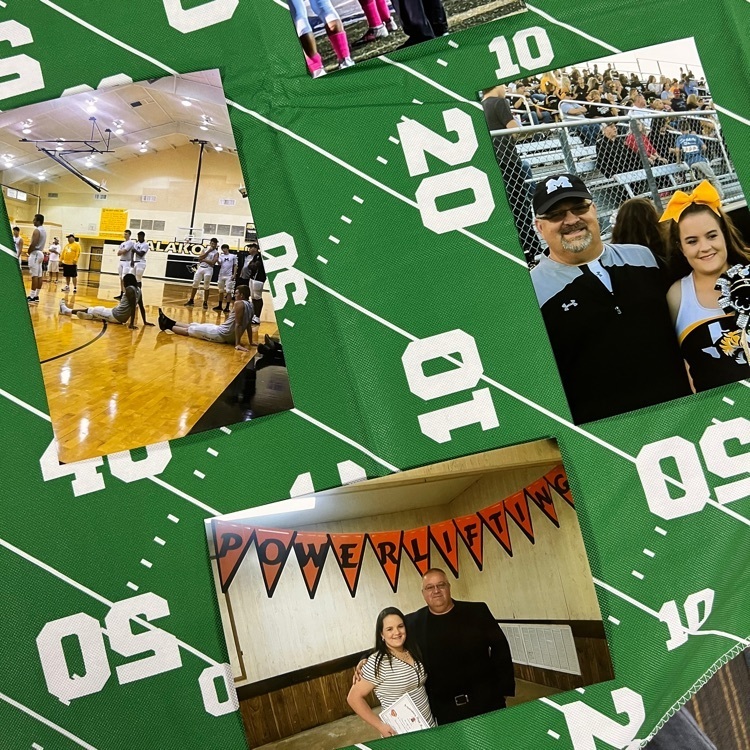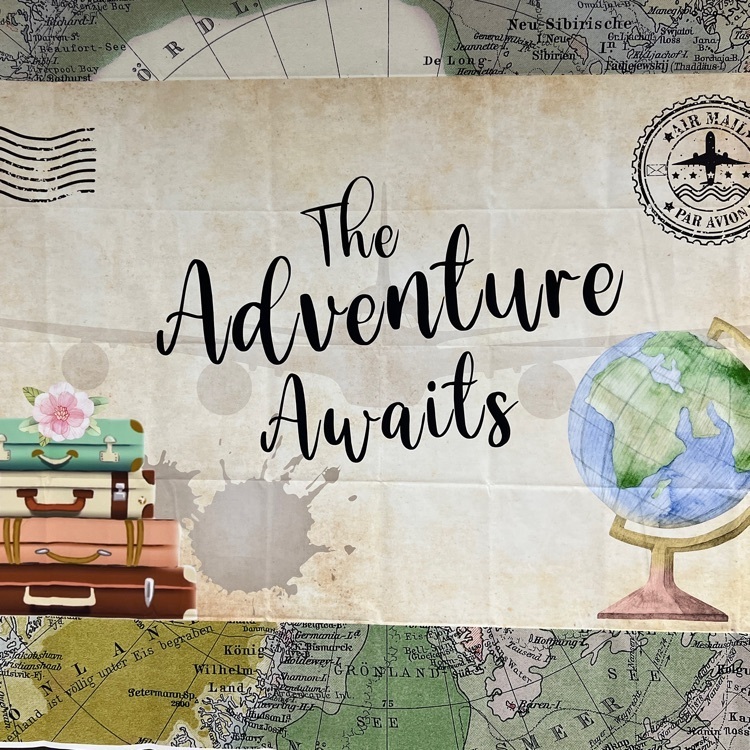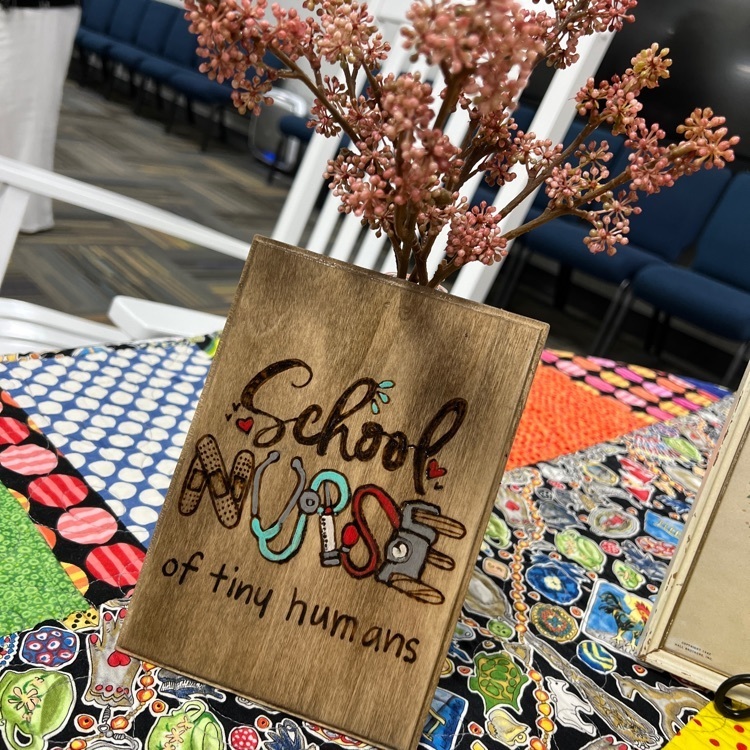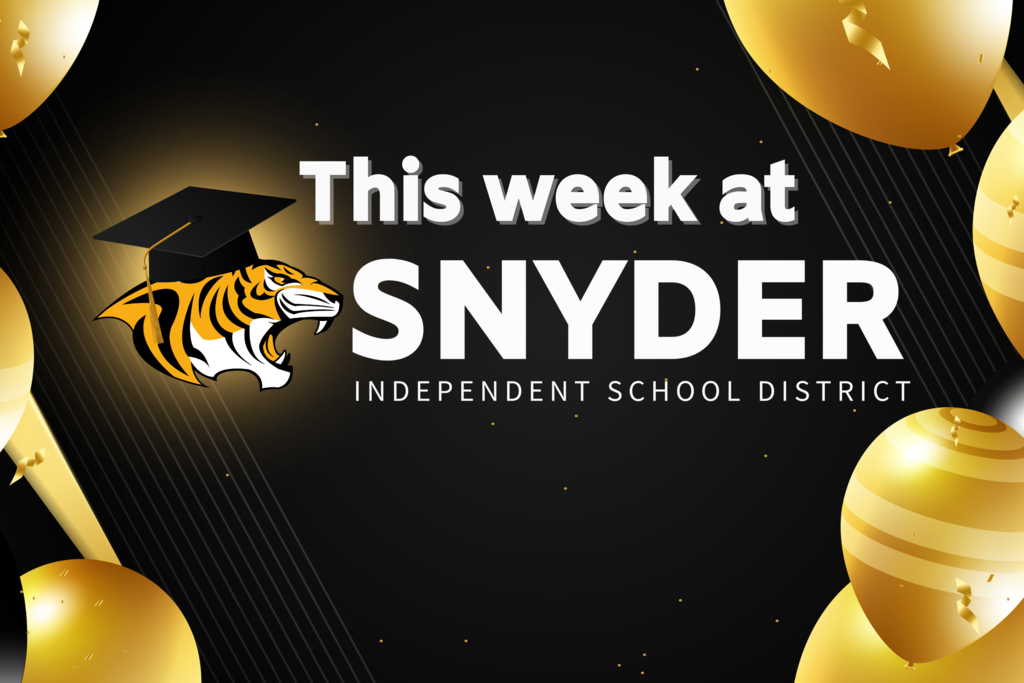 SHS National DECA Qualifiers Carlos Galindo & Israel Chaparro are back from the ICDC (International Conference & Development Center) in Florida. Mrs. Gillespie, DECA teacher and sponsor, said, "We all learned a lot of great information for next year about how things work, pointers on what to do & not." Congratulations DECA! #snydertigers #webelieveinsnyderisd #DECA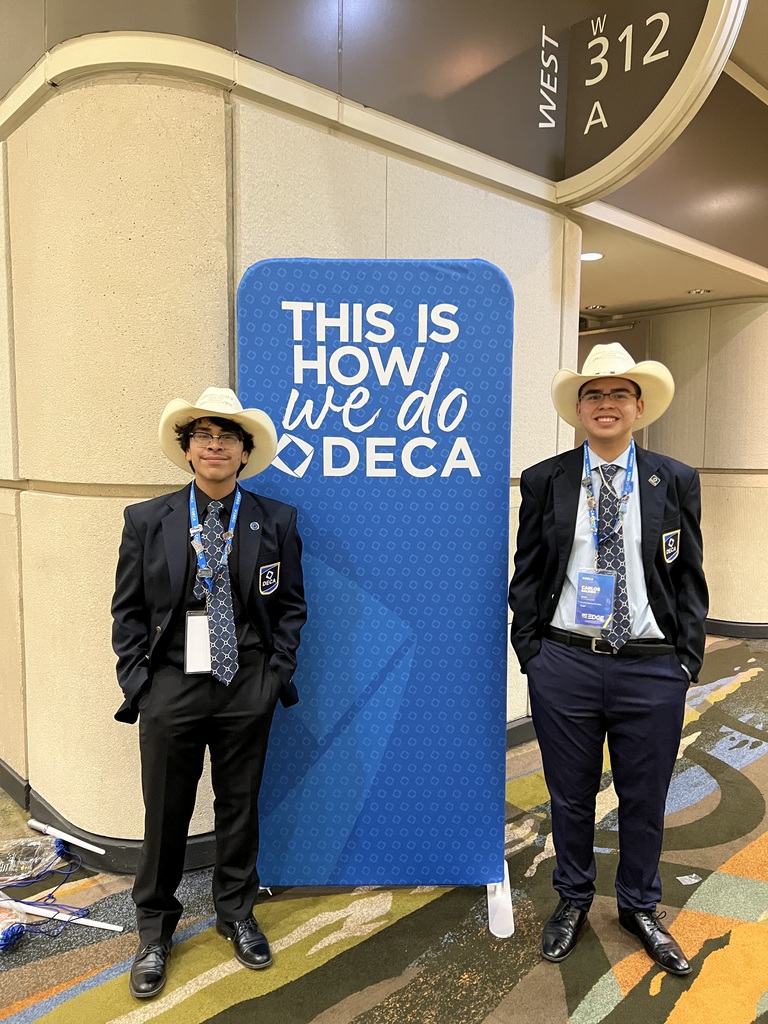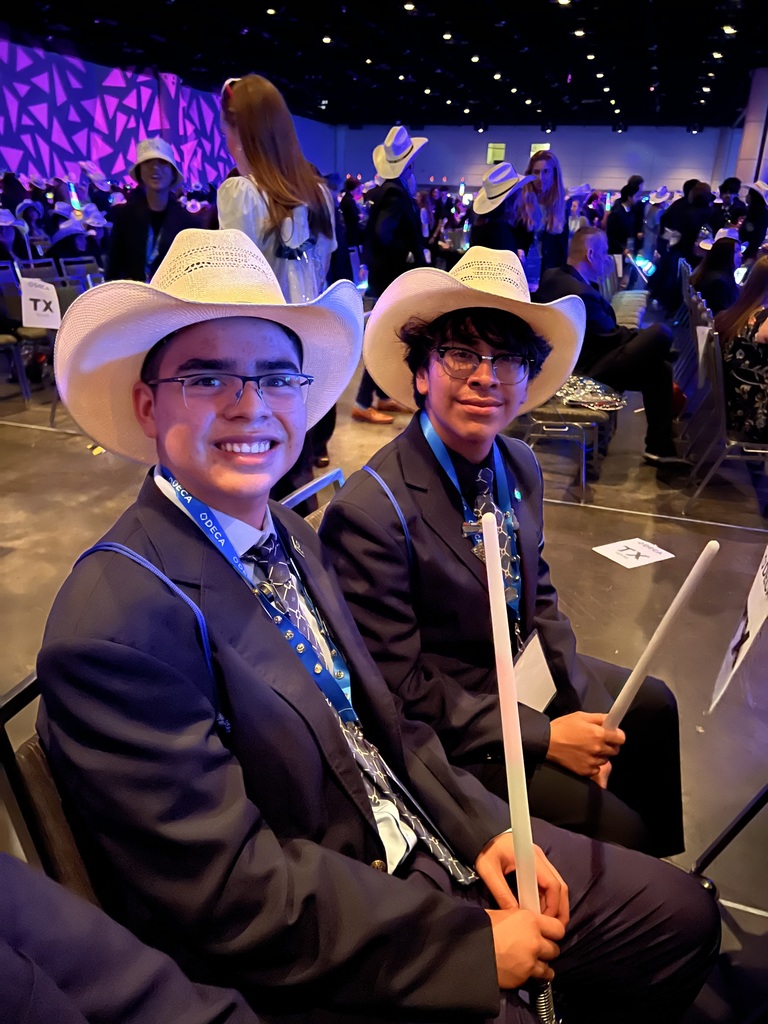 #TigerNation, your Snyder Tigers are District Champions! #hsbaseball #SnyderTigers #TigerPride #TigerFamily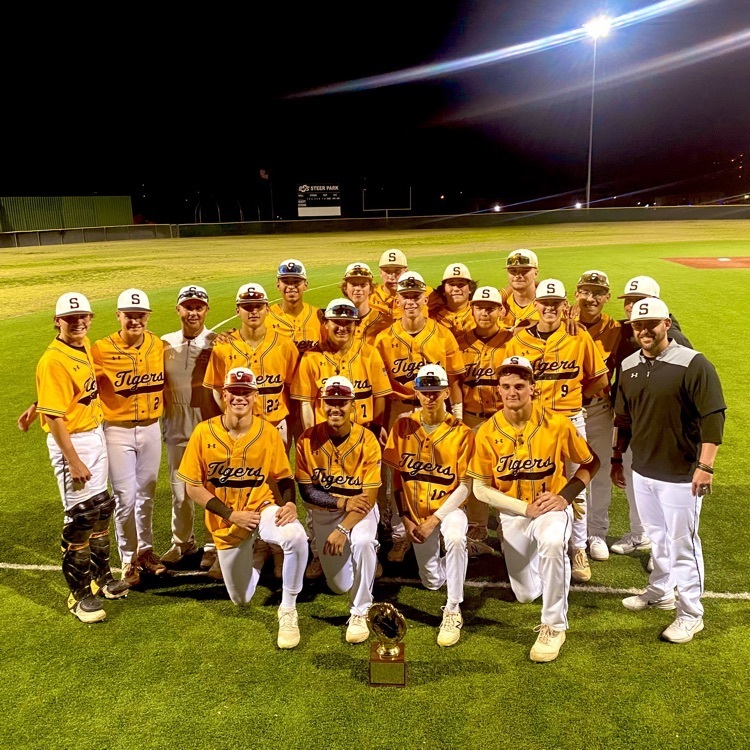 It's time to start scheduling your physical for next year! Physicals are FREE at Cogdell starting May 1st through July 31st. After July 31st, they will be $25. YOU WILL NOT BE ABLE TO PARTICIPATE IN ATHLETICS UNTIL YOU HAVE AN UPDATED PHYSICAL! Please take advantage of this opportunity! Remember you need a physical if: -You are new to athletics, band, cheer, or special olympics -You are an incoming 7th, 9th, or 11th grader -You went to the doctor for an athletic injury this year -You have a pre-existing condition **Student trainers and managers are required to have at least one physical while in high school. Also, Student Central (formerly Arbiter) has rolled over to the 23/24 school year, meaning you can complete your online paperwork now! Visit
www.snyderisd.net/athletics
and follow the instructions for athletes to ensure you are prepared for the 2023-2024 school year!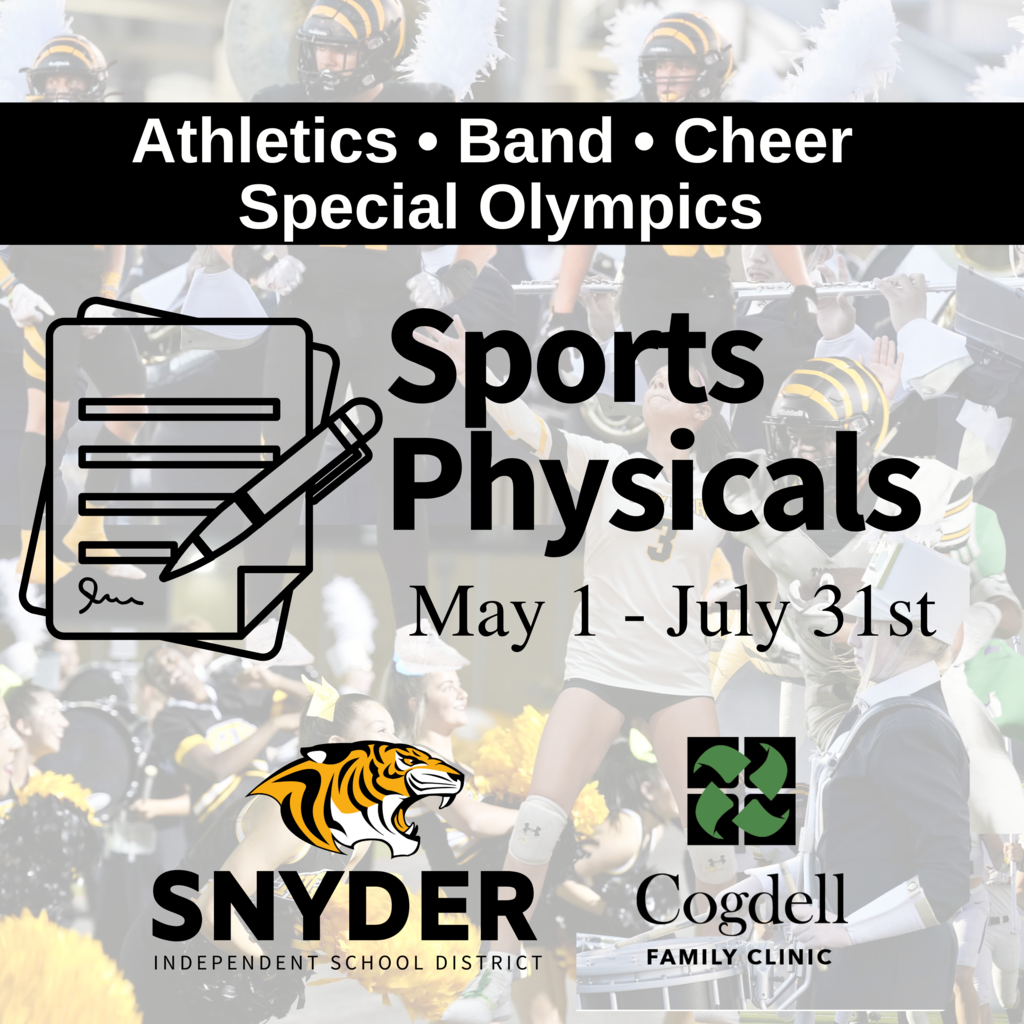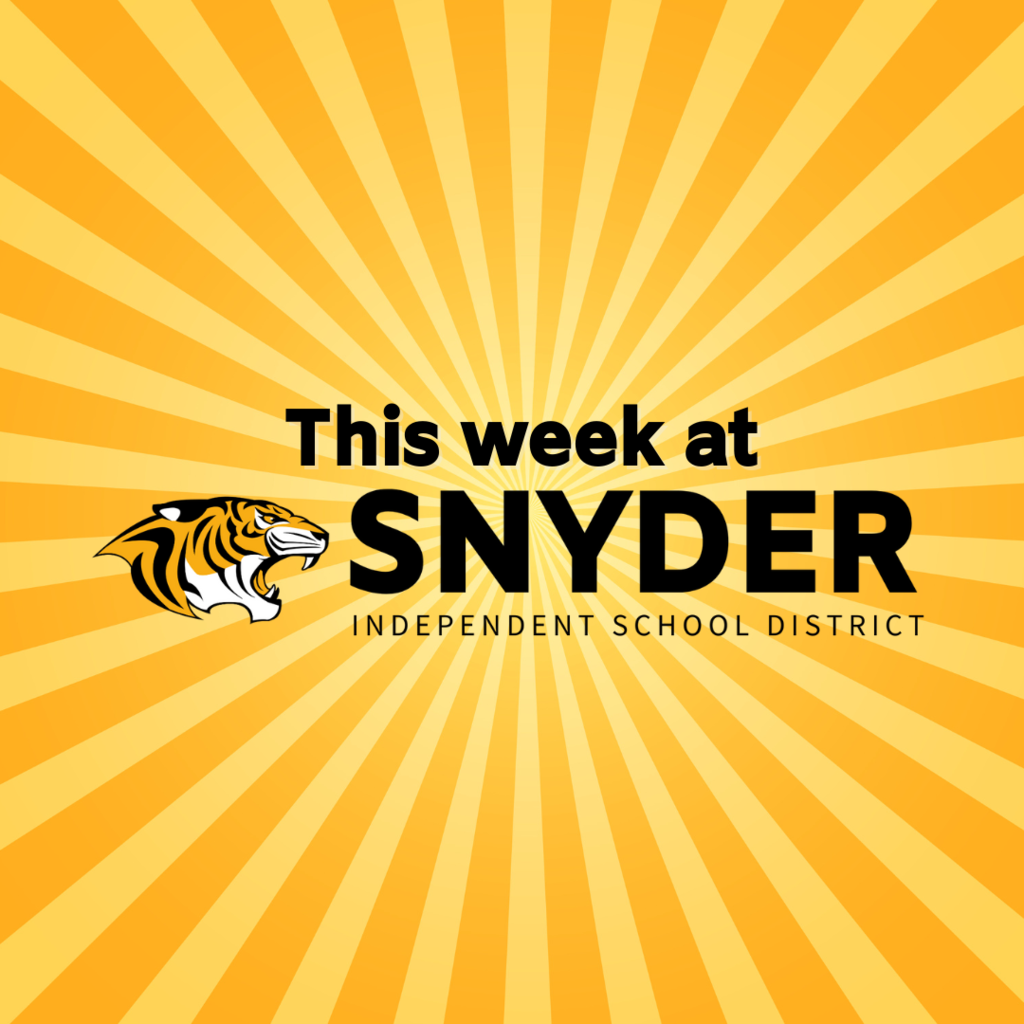 Congratulations Snyder High School varsity girls golf! They are REGIONALS bound!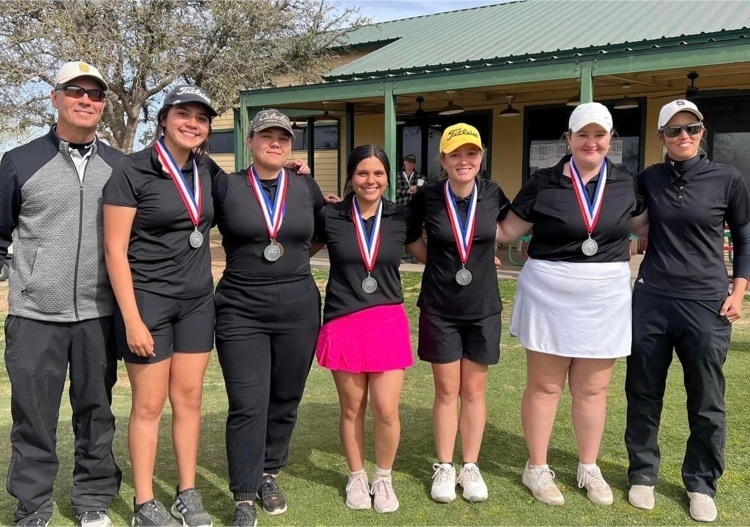 Early Release & Student /Staff Holiday 🔔 Don't forget! Students release early on Thursday, April 6th, and there is no school for staff or students on Friday, April 7th. Early release schedule:
https://5il.co/1i4vb
District calendar:
https://5il.co/19e8k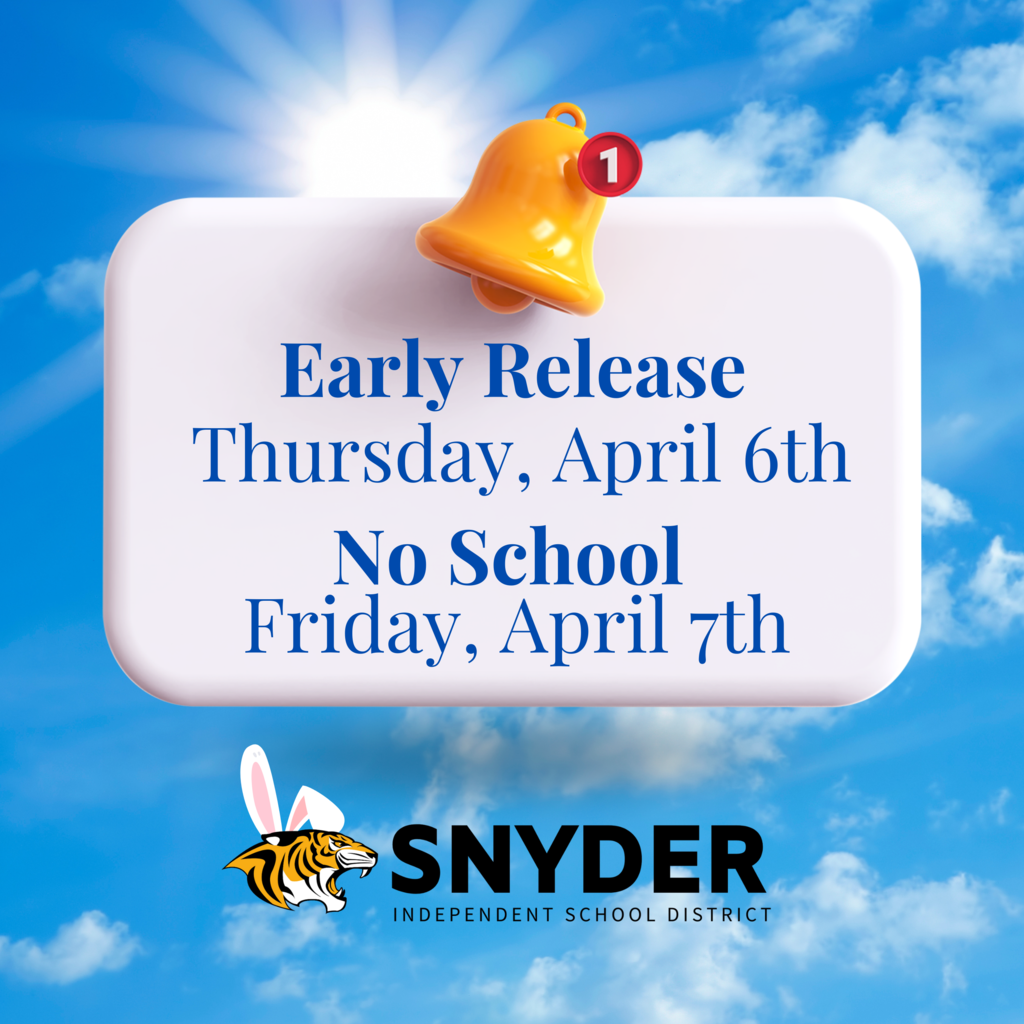 Here are the results from the boys' state powerlifting meet. Please join us in congratulating these Tigers! Alejandro Flores placed 3rd in the state in the 132lb. class, with personal best lifts in the bench press and deadlift. Adrian Avalos placed 2nd in the state in the 123lb class. Although he and the first place finisher had the same total, the other athlete weighed 1lb less, so the other athlete won. However, not only did Adrian secure 2nd, he set personal best records in squat, bench, AND deadlift. Chandler Tran placed 12th in the state in the 148lb. class and set personal best records for the squat and bench press. Mid year, Coach Tremaine Johnson jumped in as the powerlifting coach and he couldn't be more proud of these athletes and all of the improvements they have made. Way to go Tigers, you make us proud!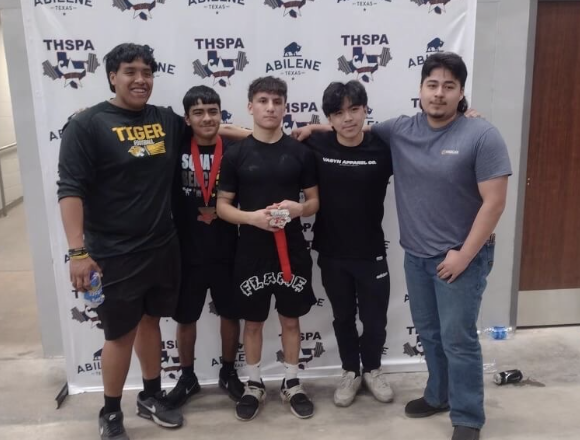 The Snyder High School Drama Program continues its tradition of success with theatre teacher Mr. Corey Knipe at the helm. Their production of A Company of Wayward Saints advanced to the area round of competition. Additionally, several actors and crew were recognized for their excellence. All-Star Cast: Sebastian Sosa, All-Star Crew: Lance Wiggins, Honorable Mention: Allie Beck and Jaxon West. Congratulations to the cast, crew, and directors! The area round will be held in Graham this Friday.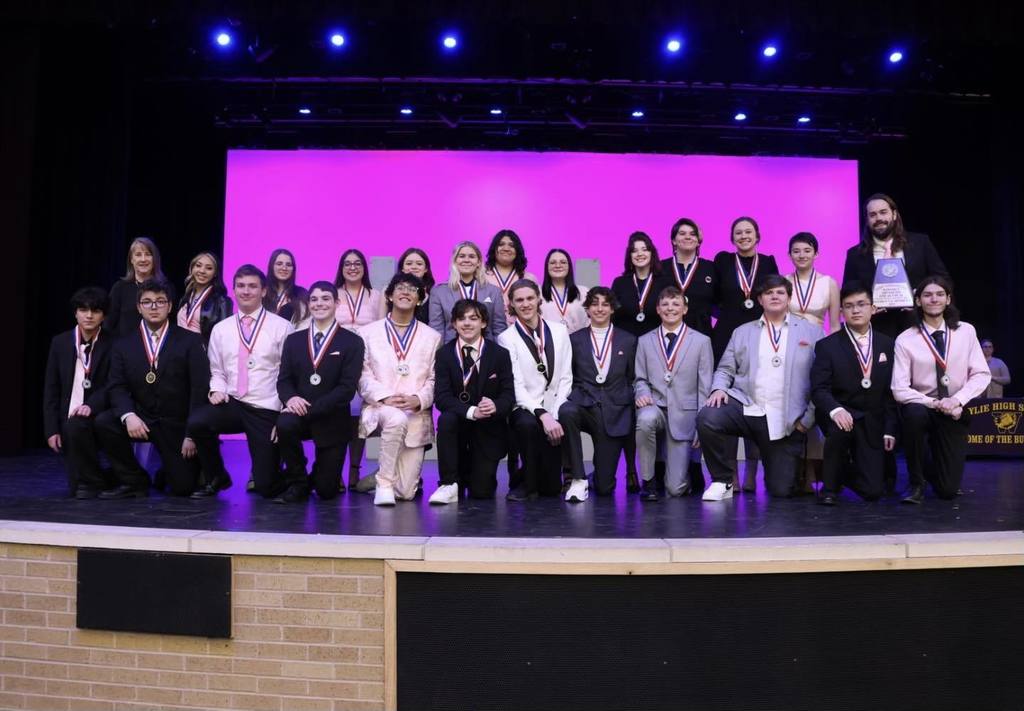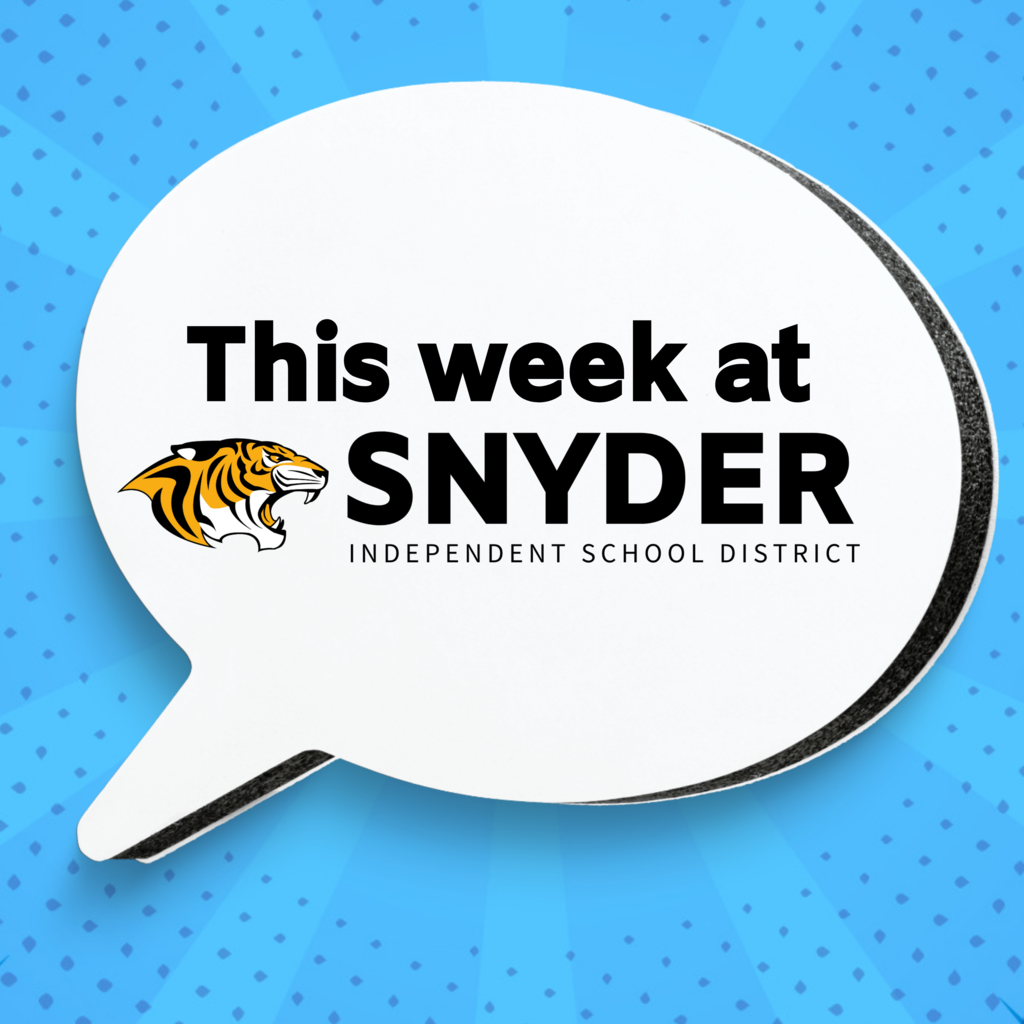 🚨 Important Meeting for SHS Students Planning to Take Dual Credit 🚨 SHS Dual-Credit Mandatory Meeting from 5:30 pm - 6:30 pm at SHS Worsham Auditorium If you plan to take dual-credit courses in the fall or spring of next year, the student and/or parent must attend this meeting. The goal of this meeting is to ensure students have the tools to succeed as a student at Snyder High School and WTC. We will also provide time at the end of the meeting to answer any questions you may have. Original Invitation Link:
https://www.parentsquare.com/feeds/18709120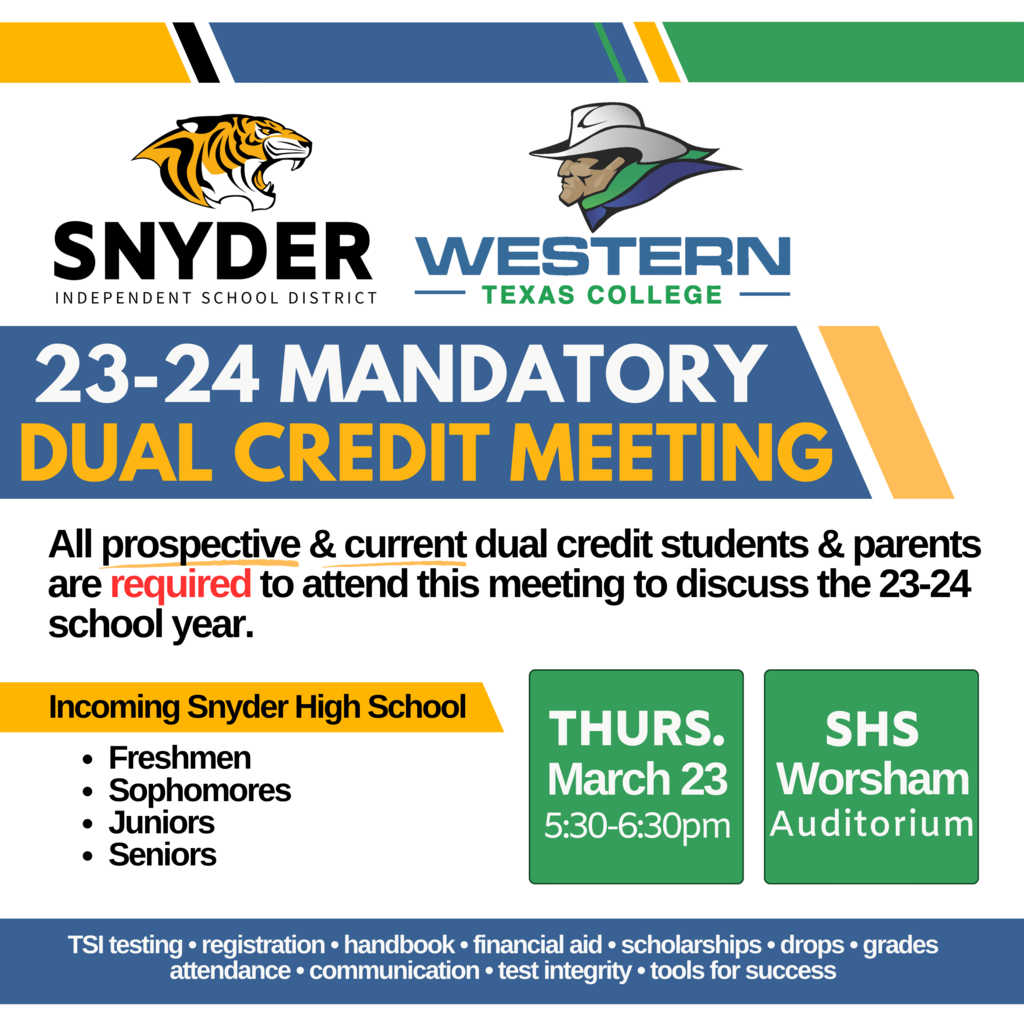 It's a busy day for the Snyder Tiger student-athletes! 🏠 H O M E 🏠 ⚽️ Lady Tiger Soccer vs. Andrews @ Snyder 4:30 pm teacher appreciation 6:00 pm Kickoff ⚾️ Varsity Baseball Tournament @ Snyder Friday, 12:30 & 5:30 pm Saturday, 3:00 & 5:30 pm The concession stand is serving a full menu; come hungry! 🚌 A W A Y 🚌 💪 Boys Powerlifting Regional Meet @ Abilene ⚽️ Boys' Soccer @ Andrews 6pm Kickoff 💨 Tiger Track @ Big Spring ⛳️ Varsity Girls Golf @ Big Spring ⛳️ ⚾️Varsity Boys Golf @ San Angelo ⚾️JV Baseball @ Lamesa (Tournament) 🥎 JV Softball @ Hawley (Tournament) 🥎 Varsity Softball @ Graham (Tournament)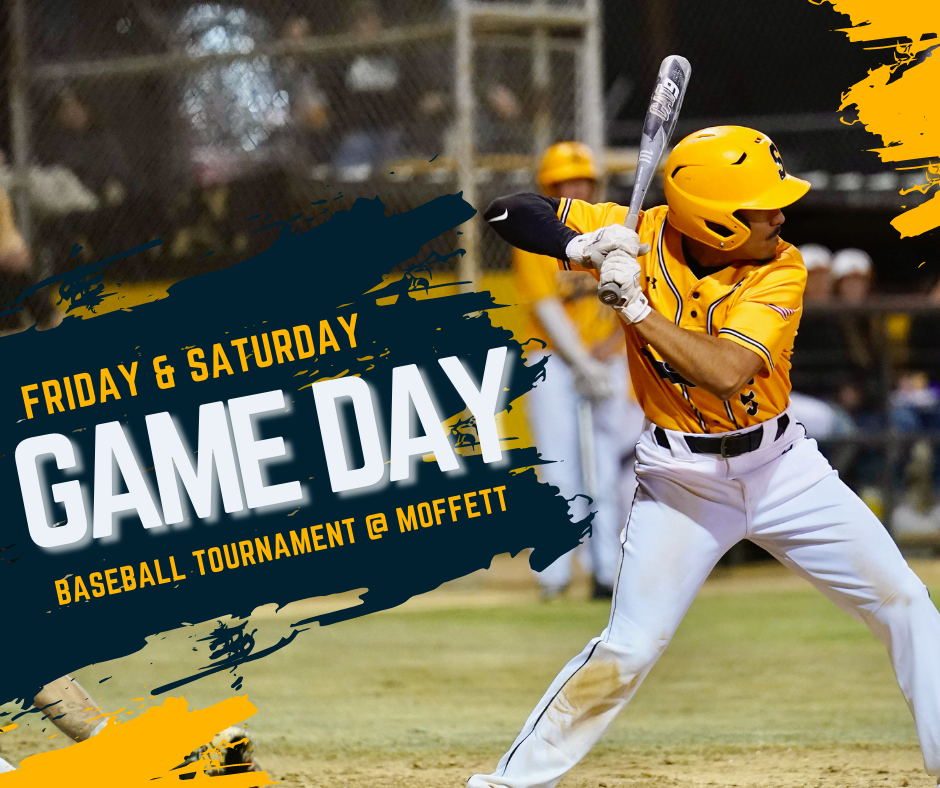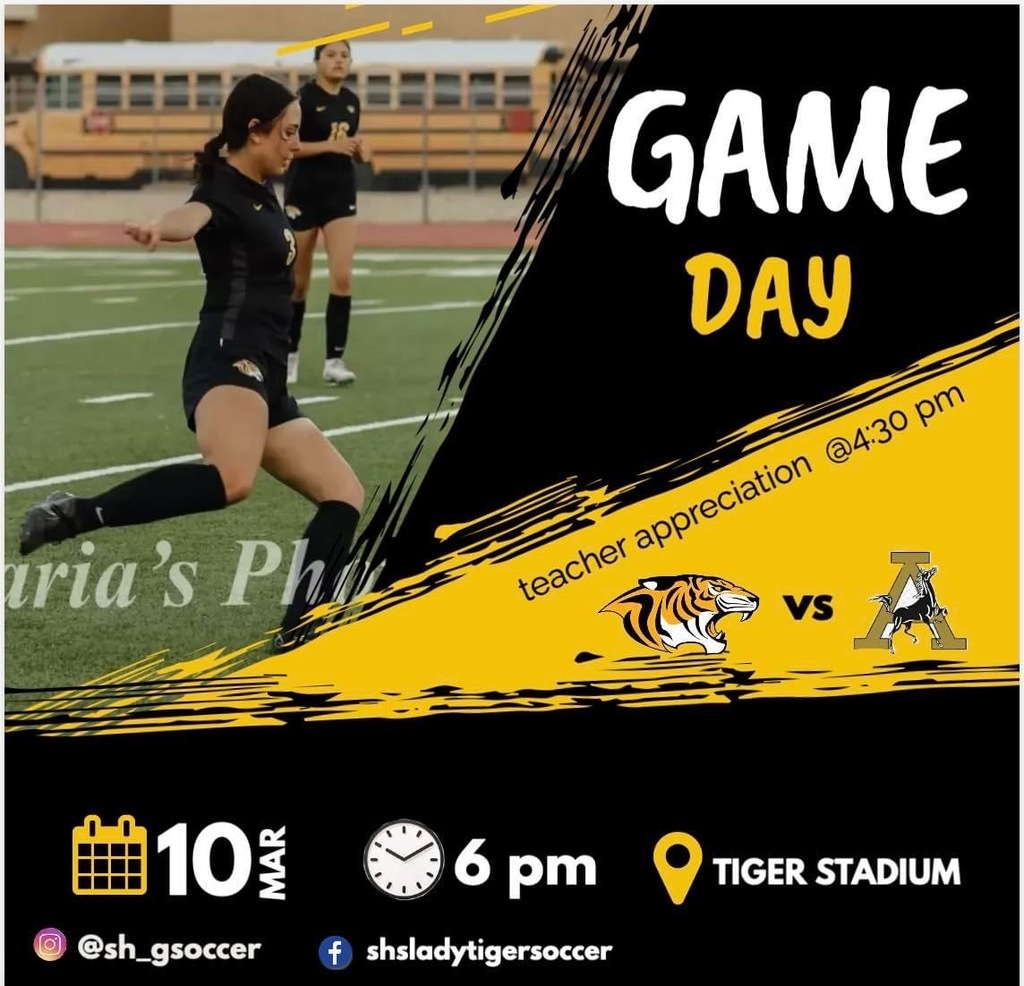 The Junkyard Buildoff is off to a solid start at B&J Welding this morning!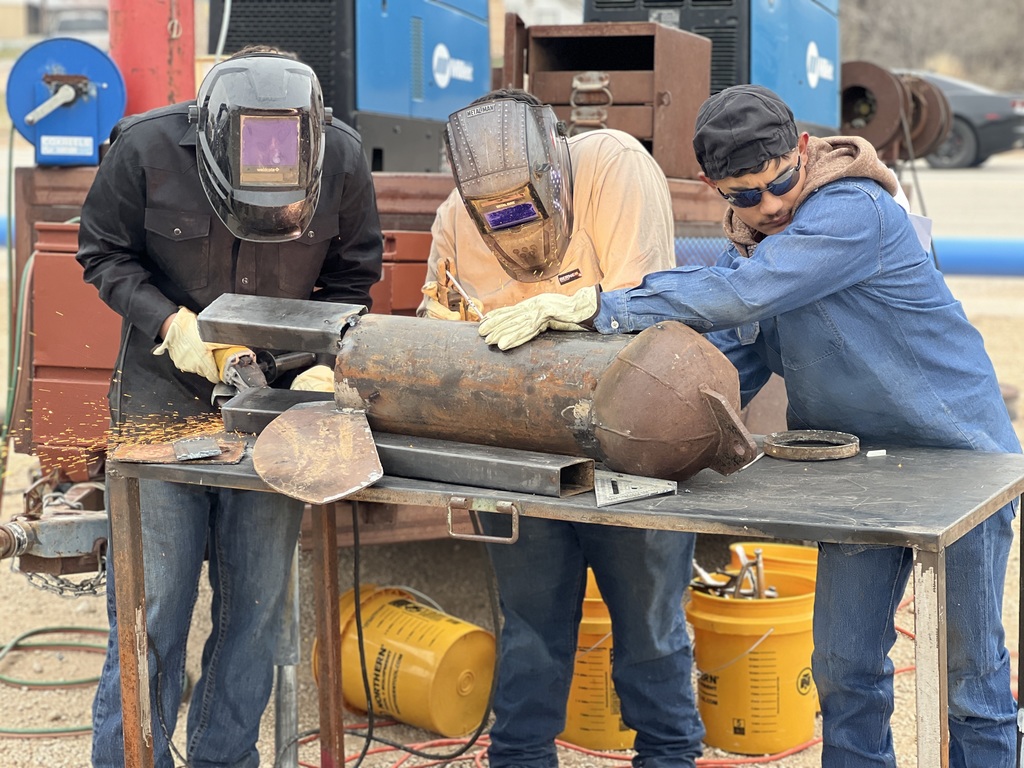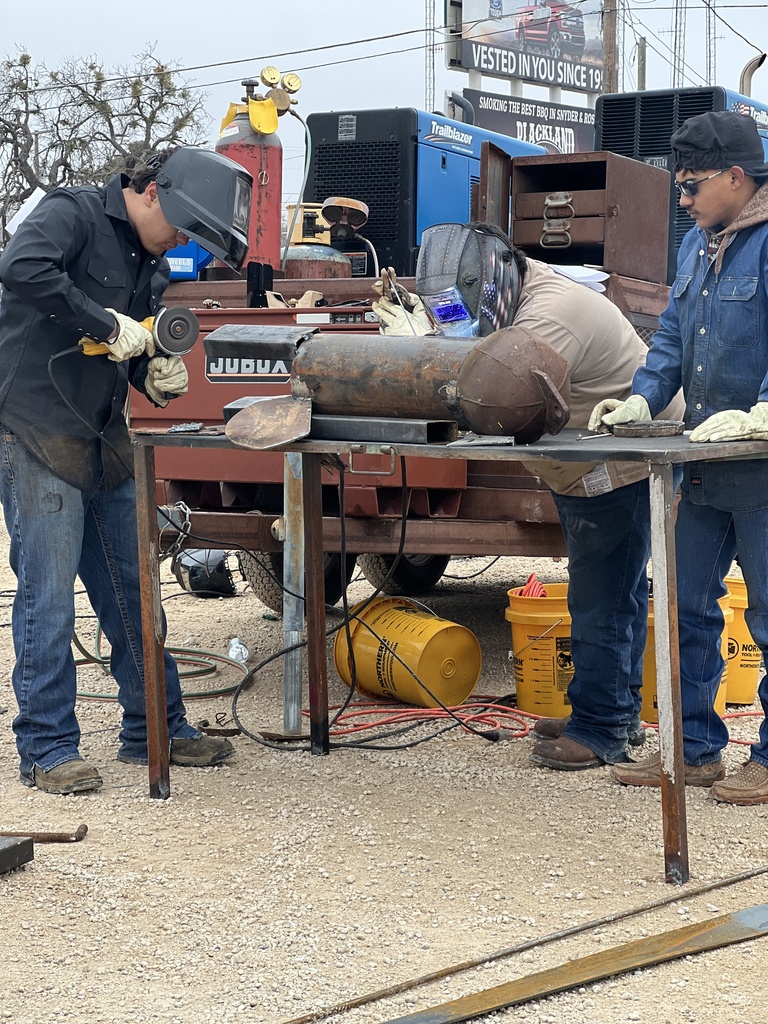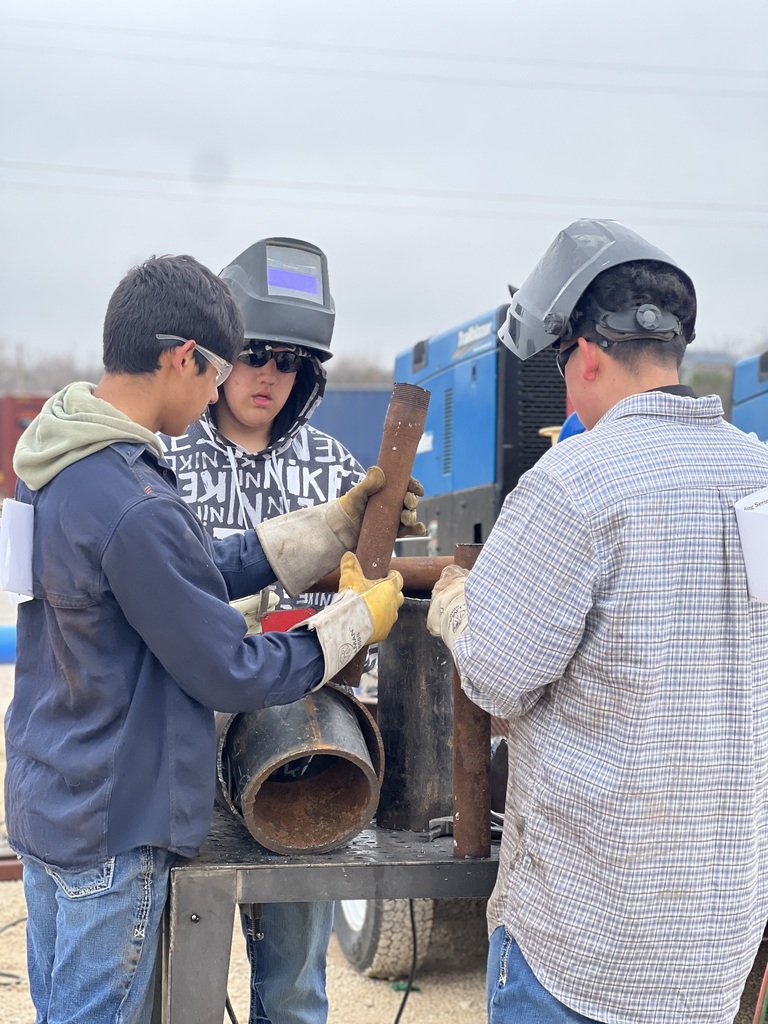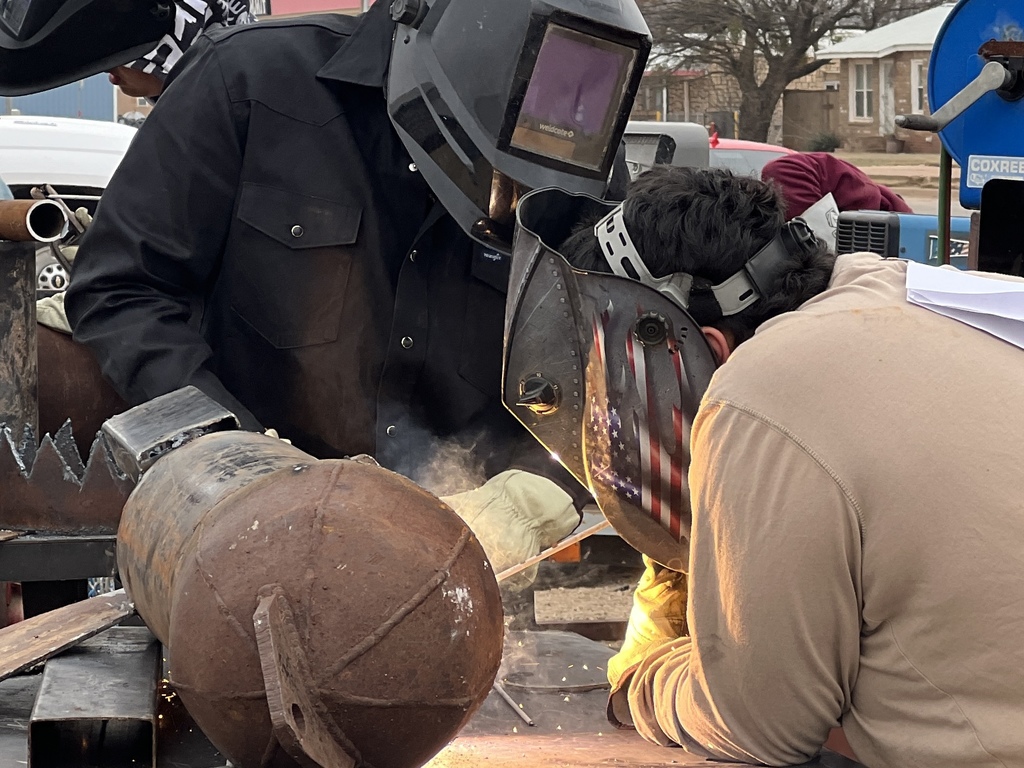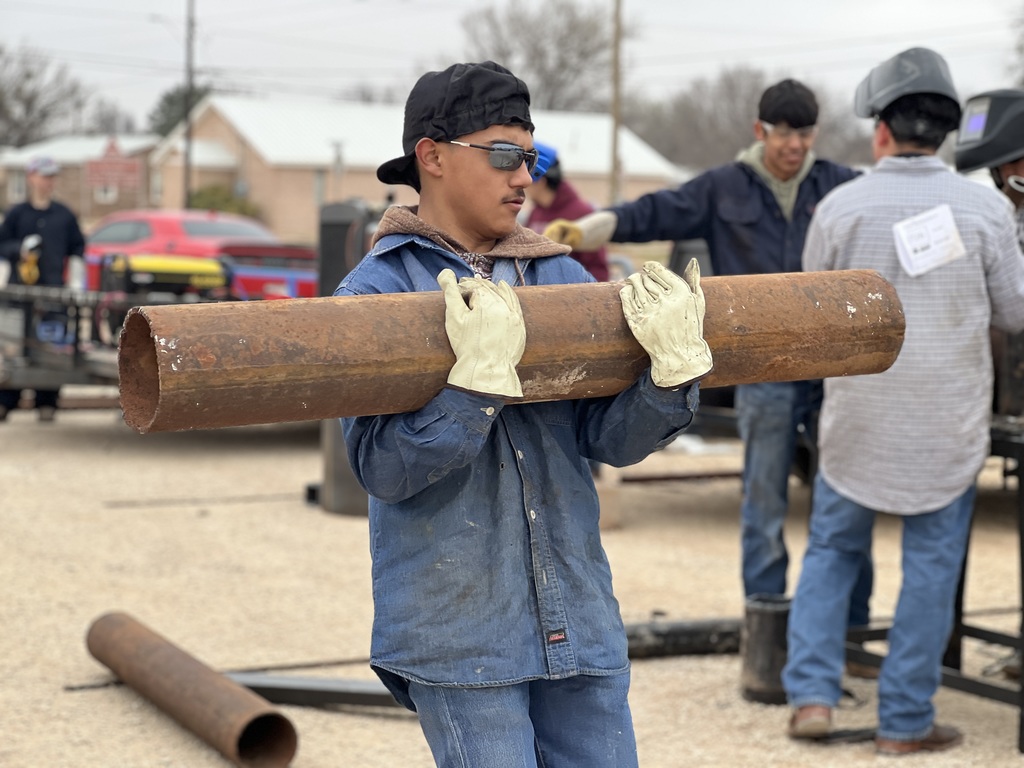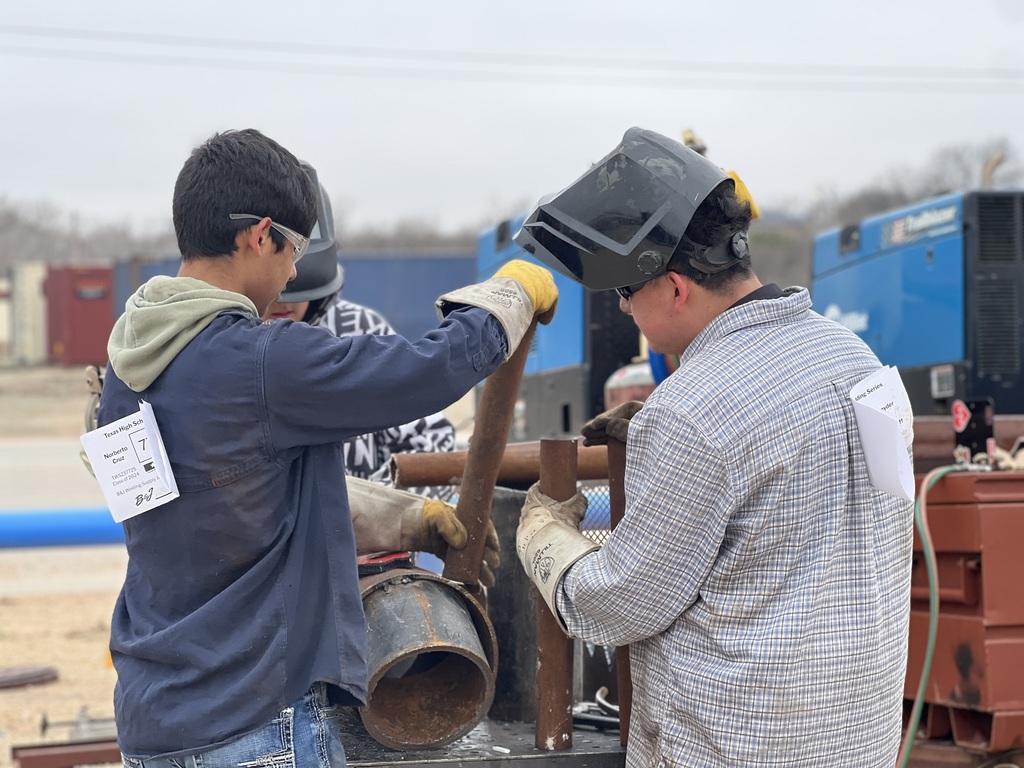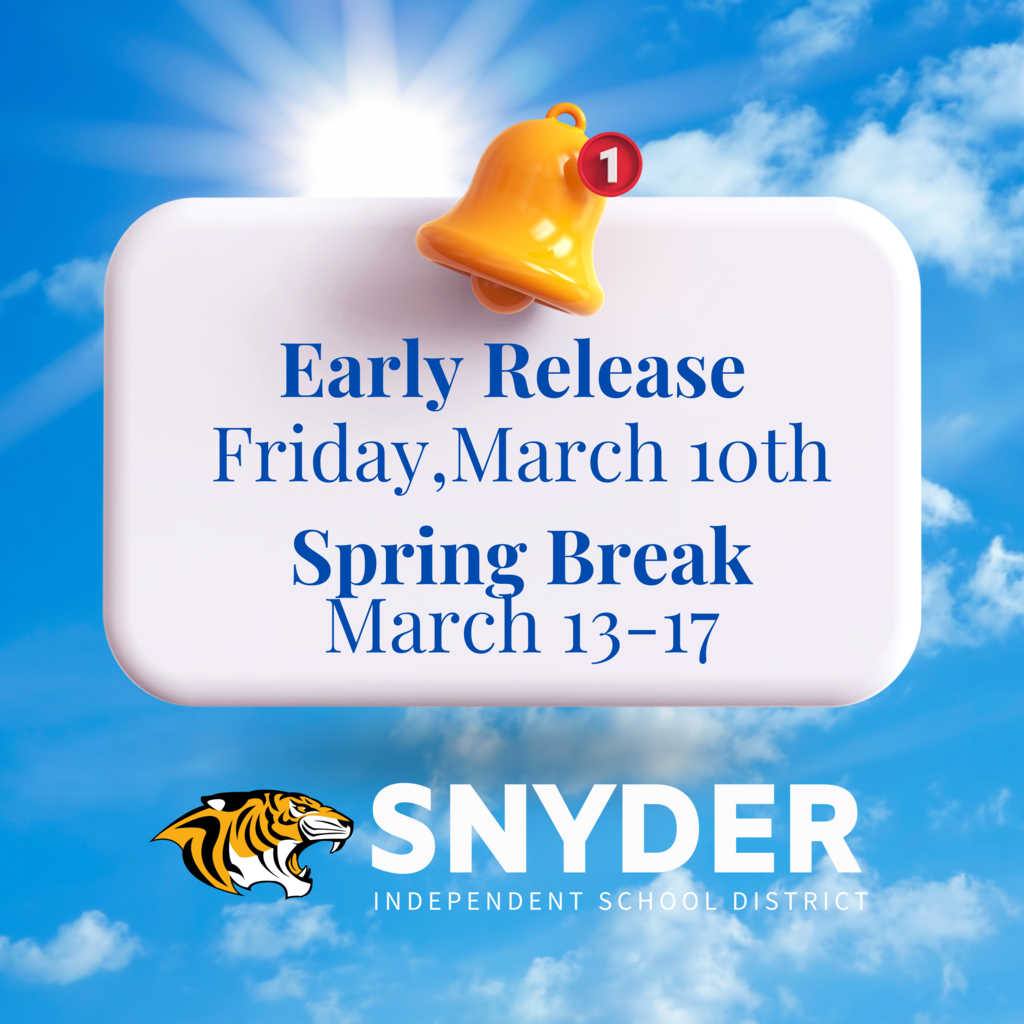 Calling all first-generation college-bound students! Have you looked into the Upward Bound program? It's a great place to start to prepare for college. The program is offered through WTC, and they are currently recruiting SHS Freshman students. This free service is offered to help students learn about college options, receive tutoring, visit colleges, attend a 6-week summer program, attend a college bridge program after high school graduation, and more! They provide academic advisement and instruction for students through high school to prepare them for college, and track each student until they graduate. Students must have the desire, dedication, and discipline to enter and graduate from college. Participants work diligently in high school to improve their GPAs and to prepare for college. Upward Bound assists students with college admissions through financial aid applications, college applications, scholarship searches, and college entrance exam preparation. If you want to learn more, visit
https://www.wtc.edu/upwardbound.html
#webelieveinsnyderisd #westerntexascollege #snydertigers #upwardbound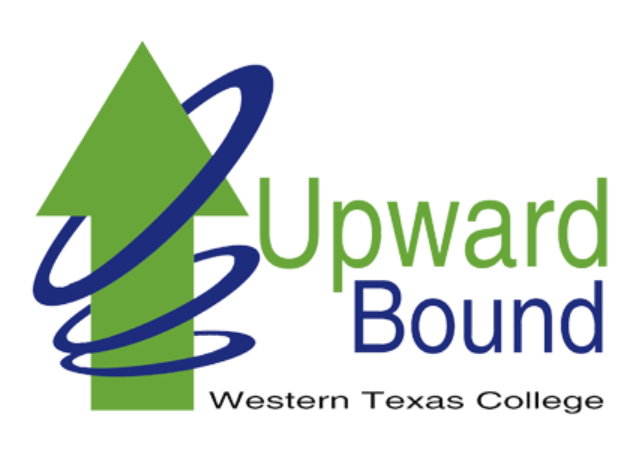 Early Monday evening, while a crew was repairing a gas line at Snyder High School, a small fire broke out. The fire was isolated to a unit above the ISS classroom in the Ag Building Annex. The Snyder Fire Department promptly responded and extinguished the fire. There were no injuries and only minor roof and water damage. The issue has been resolved, and all other units have been checked and are functioning correctly.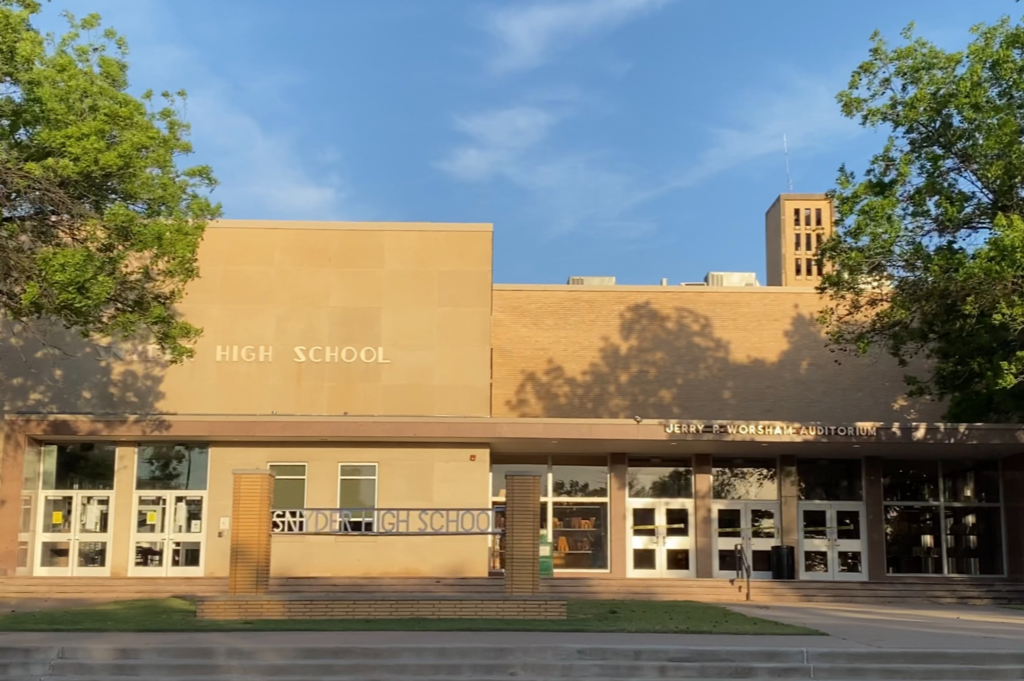 Juniors and Seniors from Snyder HS toured Western Texas College to explore their post-secondary transition options. They were accompanied by SHS transition coordinator Brandy Martin and teachers Jodi Sobokta and Carla Derryberry. #gotigers #gowesterners🤠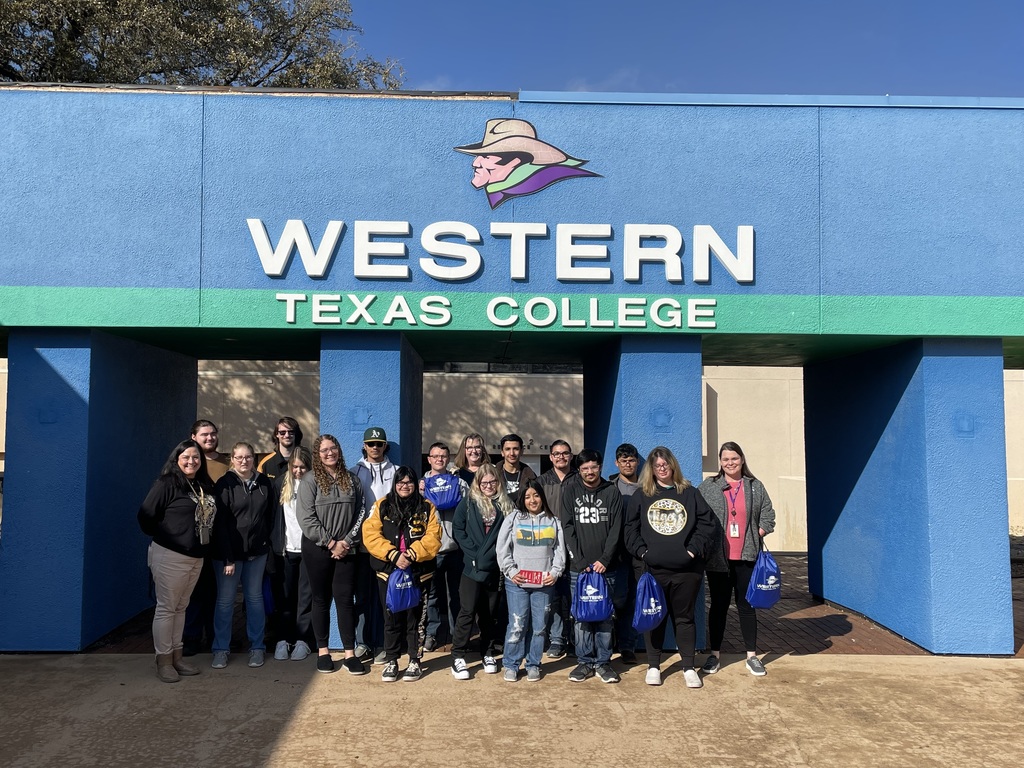 It's CTE Month! Throughout the month, we will celebrate the Career and Technical Education programs offered at Snyder High School. In September of 2022, Snyder ISD Automotive opened to the community as a school-based enterprise allowing students to serve the public and expand their experience by working on a wide-variety of vehicles. In this picture, Mr. Escobedo, Automotive Instructor, teaches students how to replace a starter solenoid on a vehicle. #webelieveinsnyderisd #ptech #cte #ctemonth #automotoverepair