Good luck in Round 1 Lady Tigers! They will take on Canyon at LCU tonight at 6pm! 💛🖤🏀 #webelieveinsisd #hsgbb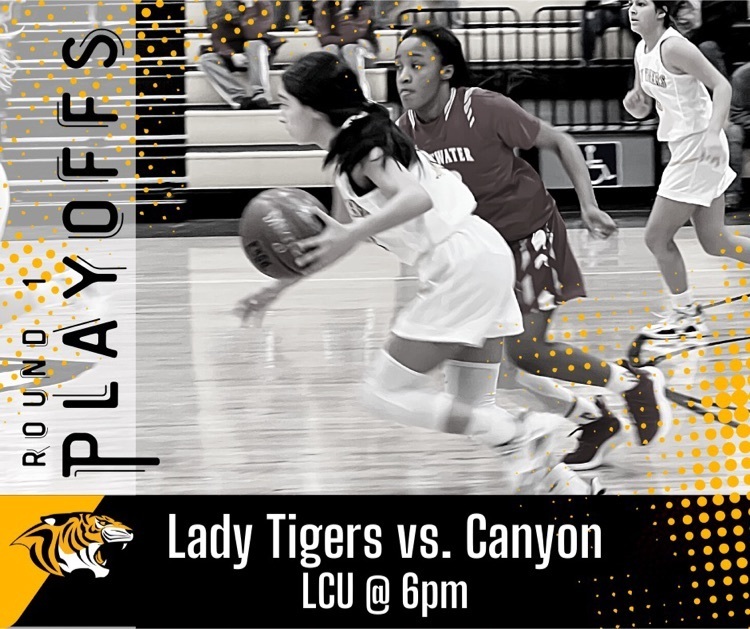 🔴 📣 PLEASE NOTE THE DATE AND TIME CHANGE! 𝕃𝕖𝕥'𝕤 ℂ𝕙𝕖𝕖𝕣! Attention SJH 8th grade students and SHS 9th, 10th, & 11th grade students! If you are interested in trying out for cheerleader at Snyder High School, please scan the QR code in the image above or click the link to complete the Google Form.
https://docs.google.com/.../1FAIpQLSewCSO8hJxZfa.../viewform
. You must sign up by WEDNESDAY February 9th! Make plans to attend the mandatory meeting with parents/guardians and the cheerleading candidate on February 13, 2022, at 2 pm in the SHS Cafeteria. 𝔾𝕠 𝕋𝕚𝕘𝕖𝕣𝕤! 🖤💛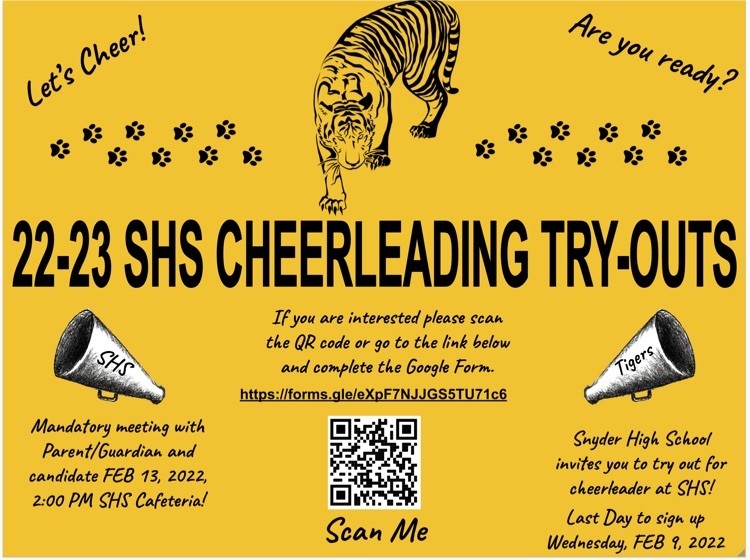 𝙸𝚖𝚙𝚘𝚛𝚝𝚊𝚗𝚝 𝚛𝚎𝚖𝚒𝚗𝚍𝚎𝚛𝚜 𝚏𝚘𝚛 𝚝𝚑𝚒𝚜 𝚠𝚎𝚎𝚔! Thursday, February 10th is a student holiday/staff development day for Snyder Junior High School & Snyder High School. Thursday is the LAST day of the 4th 6 weeks. Friday, February 11th is a student holiday/staff development day for ALL campuses. ➡️ 2021-2022 District Calendar:
https://www.snyderisd.net/page/2021-2022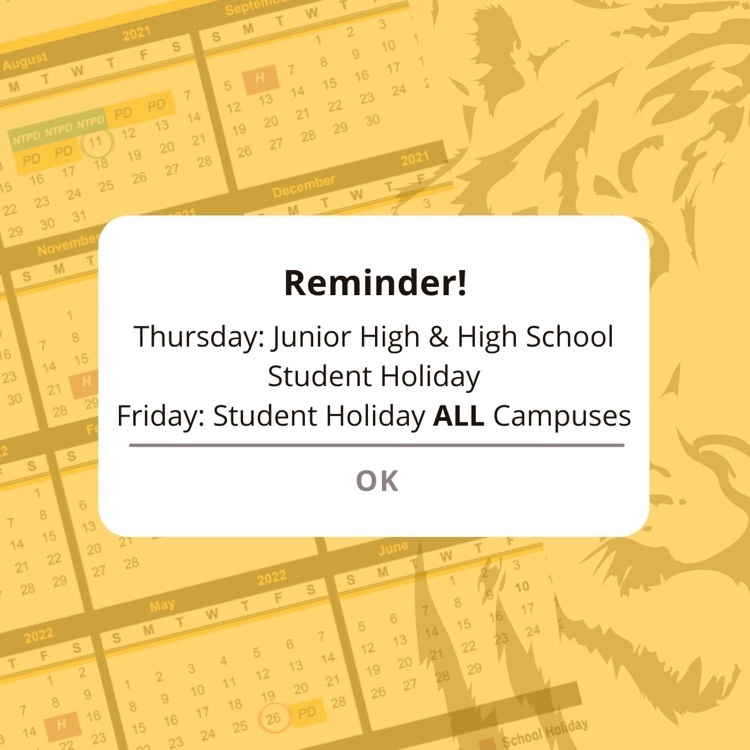 Snyder High School students in the Culinary Arts Program catered the meal for the January Board of Trustees meeting! On the menu were enchiladas with rice and beans, sopapilla cheesecake, horchata, and iced tea. The Culinary Arts Program of study introduces CTE learners to careers and educational opportunities in planning, directing, and coordinating activities in the foodservice industry. As part of the Hospitality and Tourism career pathway, students also learn communication, time management, and customer service skills. #CareerTechEd #CTEMonth #STEM#SkillsGap #WkDev #workforcedevelopment #webelieveinsisd #snydertigers #snydertexas #wbl #sbe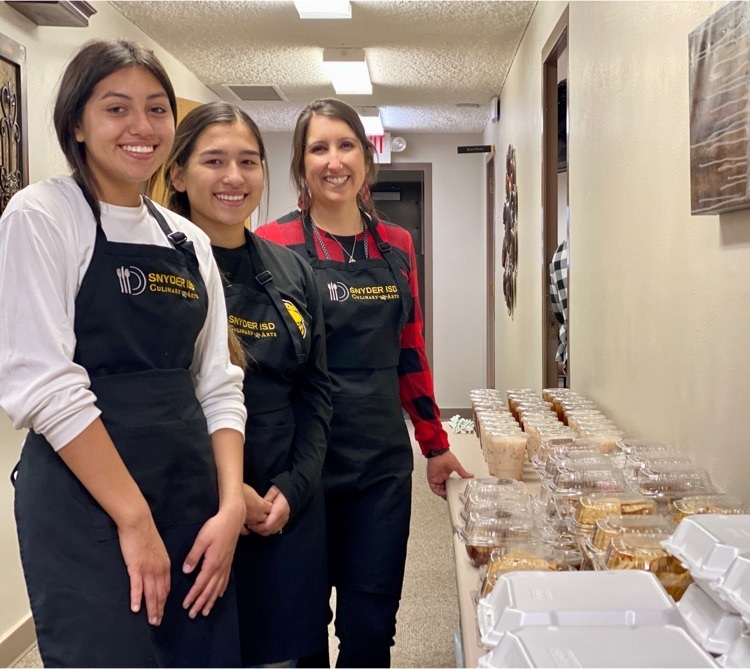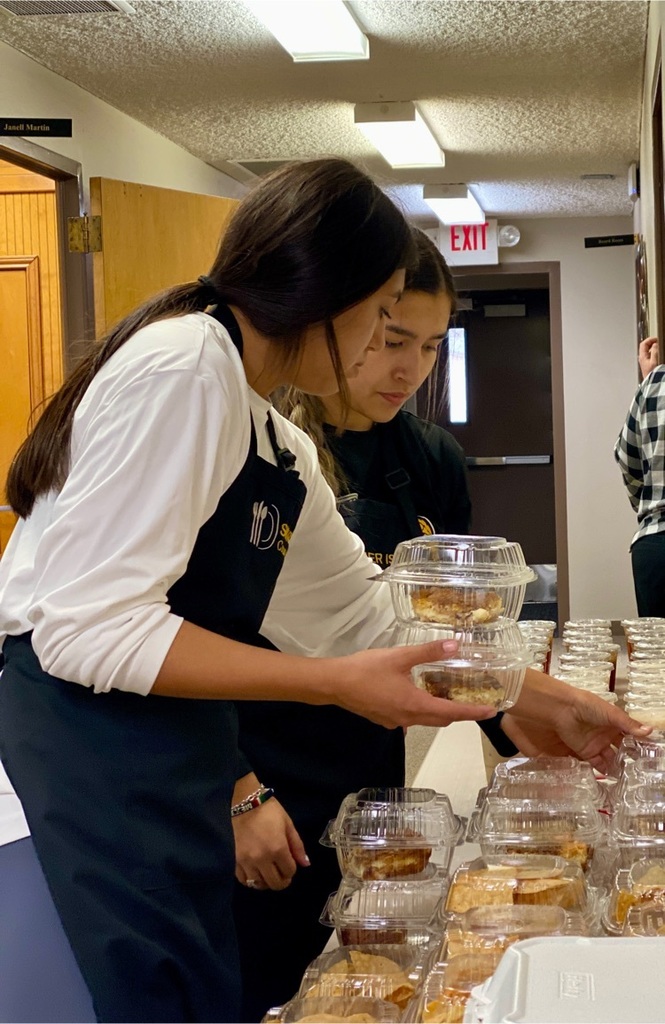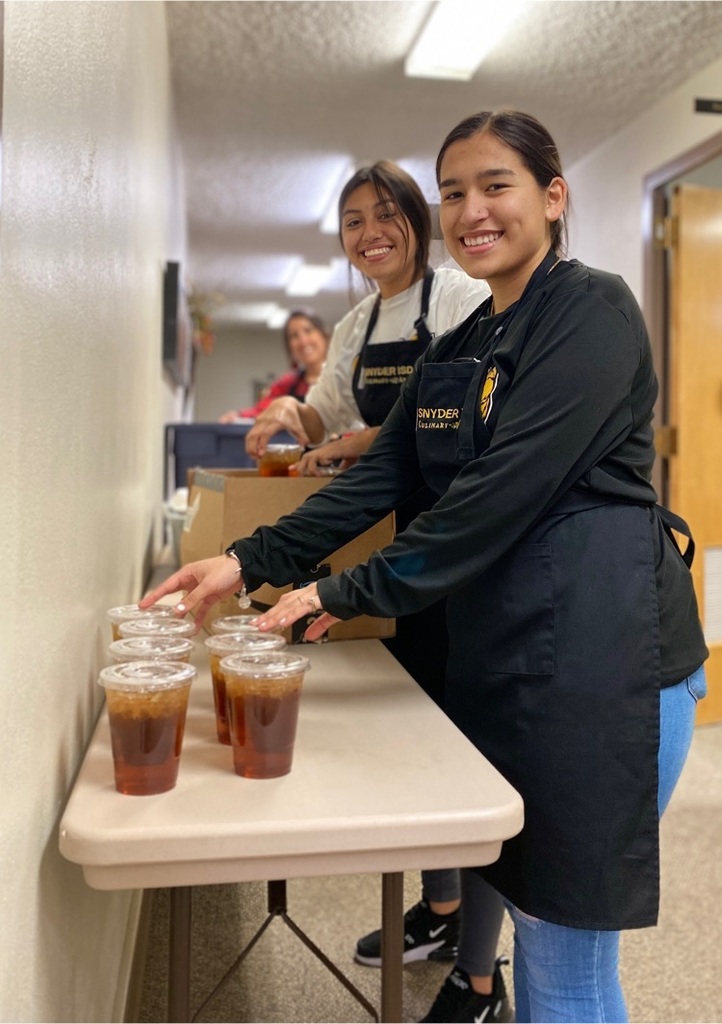 Weather Watch /Vigilancia meteorológica Snyder ISD is closely monitoring the weather and is consulting with the National Weather Service and the SISD Transportation Department. In the event of a delay, early release, or cancellation, we will notify our families and staff through ParentSquare, social media channels, the Snyder ISD website, and local media outlets. For more information on our inclement weather policy visit
www.snyderisd.net/badweather
. El distrito de Snyder está monitoreando el clima y consultando con el Servicio Meteorológico Nacional y con el Departamento de Transporte del distrito. En caso de retraso o cancelación de la escuela, notificaremos a nuestras familias y personal a través de ParentSquare, redes sociales, el sitio web del distrito de Snyder y los medios de comunicación locales. Para obtener más información sobre nuestra política de inclemencias del tiempo, visite
www.snyderisd.net/badweather
.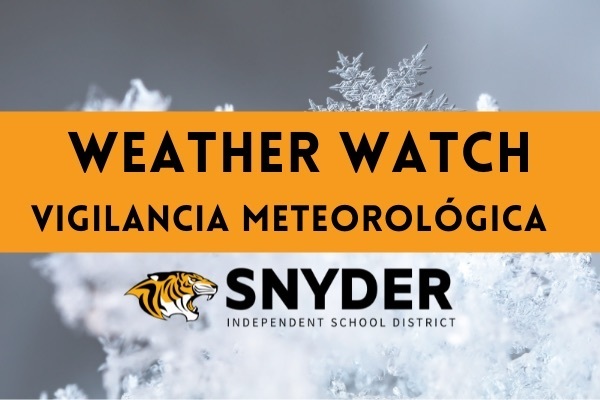 February is CTE Month! Career and technical education, or CTE, is education that directly prepares students for high-wage, high-demand careers. CTE covers many different fields, including health care, information technology, advanced manufacturing, hospitality and management, and many more! This month, we will give you a peek into the programs at Snyder ISD that are shaping our future. #CareerTechEd #CTEMonth #STEM #SkillsGap #WkDev #workforcedevelopment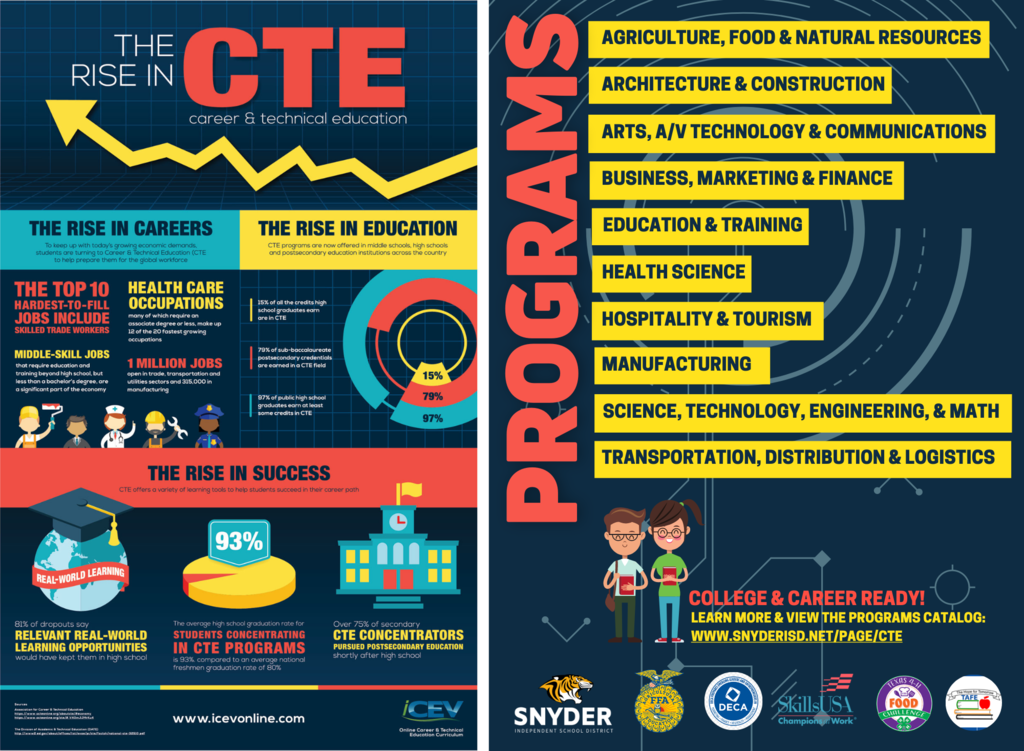 Spring seeding has started at Evergreen! Did you know that ALL of our stock is grown in house by students? Lots of seeding and propagating will be happening here in the next few weeks! #snydertexas #snydertigers #webelieveinsisd #sbe #wbl #ptech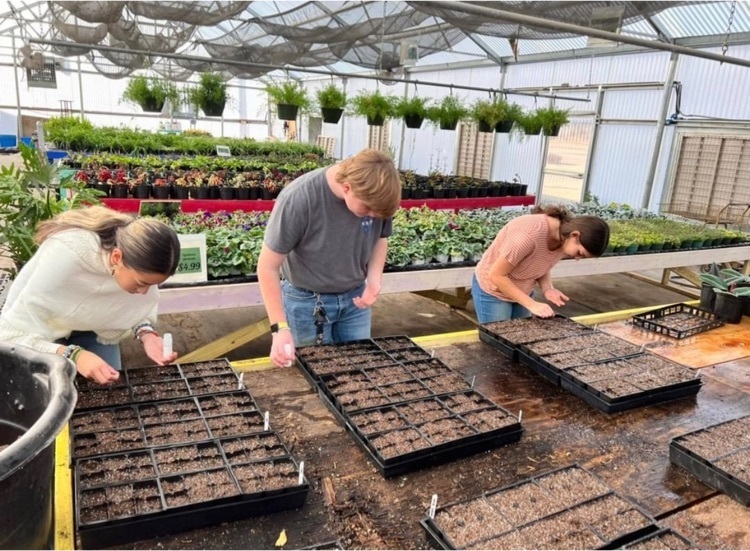 Mr. Escobedo's Automotive classes had the opportunity to tour Blake Fulenwider today and speak with several of the team members from various departments. They learned about Sales, Parts, Service, and many other career opportunities that are available to them. Business Partners help us show the students what they are learning in the classroom can be taken to their future careers. Thank you Blake Fulenwider Snyder for spending valuable time today and throughout the year to partner with Snyder High School and our P-Tech students!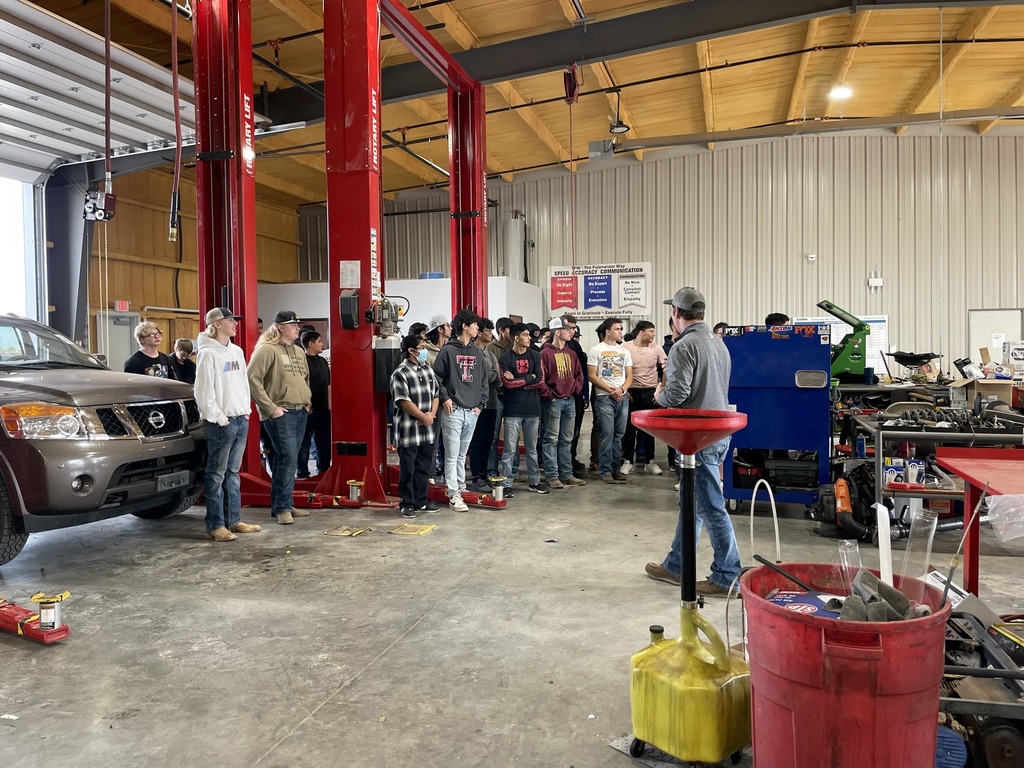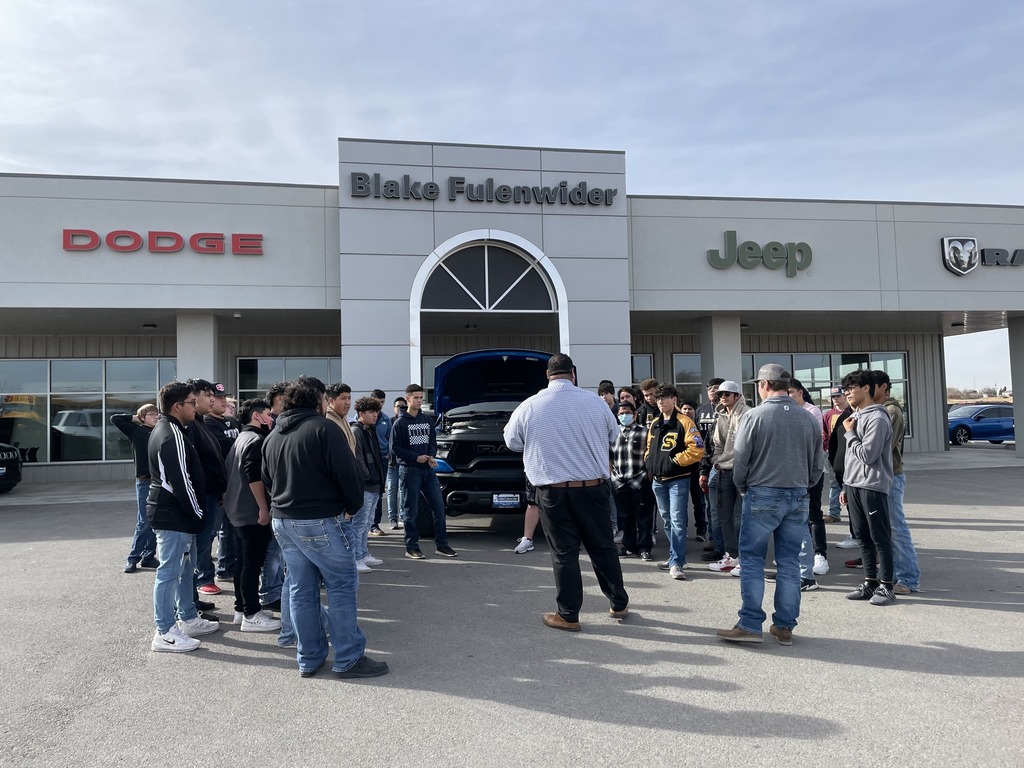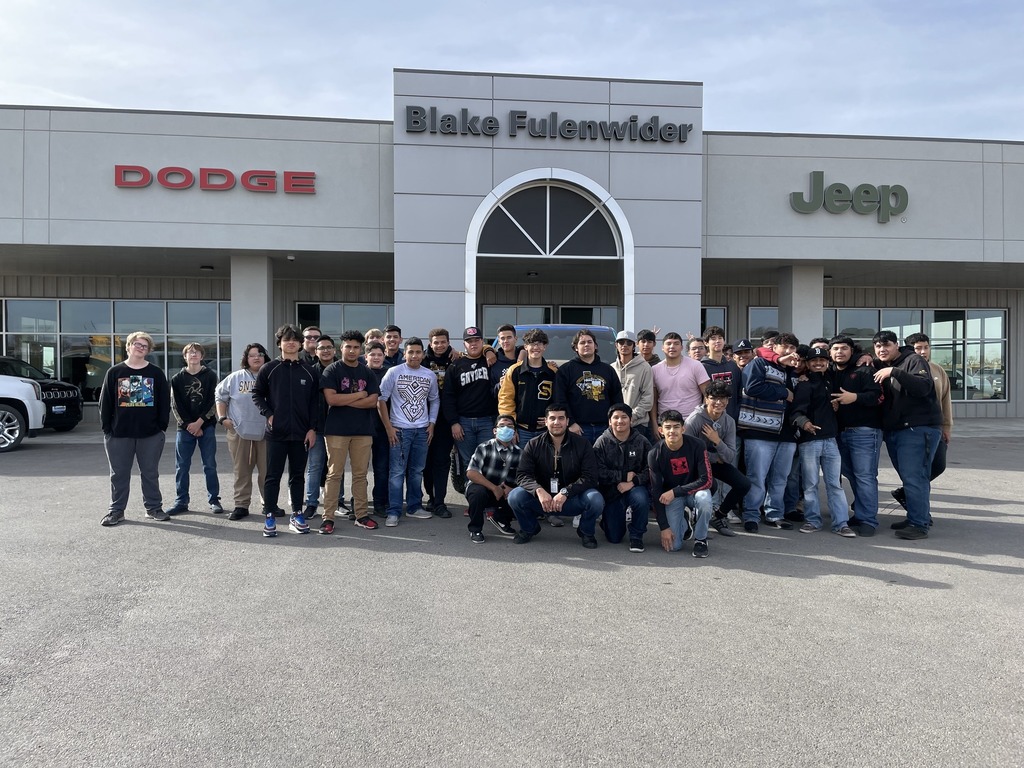 Twenty families in need will receive Thanksgiving food boxes thanks to the SHS Tiger Hearts Club. Students raised $471 dollars and collected 168 cans for the 20 families and the local food bank. The students decorated and packed the boxes with the donated items and provided a turkey for each family. The Tiger Hearts Club is led by their sponsor, Coach Michael Widenor. "I am very proud of our kids...there is nothing quite like a Snyder Tiger kid," said Coach Widenor. #webelieveinsnyderisd #snydertigers #Thanksgiving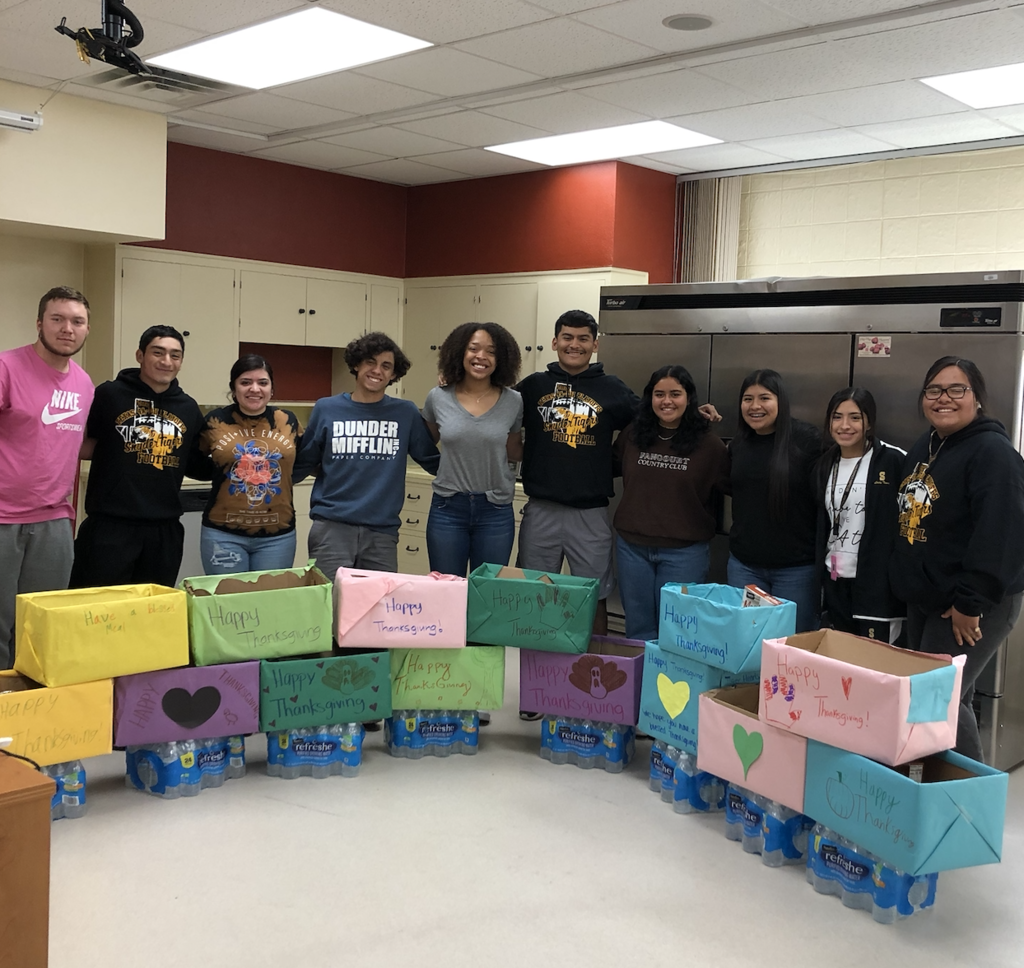 🏀 It's GAMEDAY #TigerNation! The Tigers play Seminole at 6pm in Tiger Gym 🚨Schedule change! There is only one game tonight! The Lady Tigers travel to Monahans to take on the Lady Loboes. Keep up with all of the Tiger sports here ➡️
https://bit.ly/snydersports
#GoTigers #SnyderTigers #HSBB #TigerPride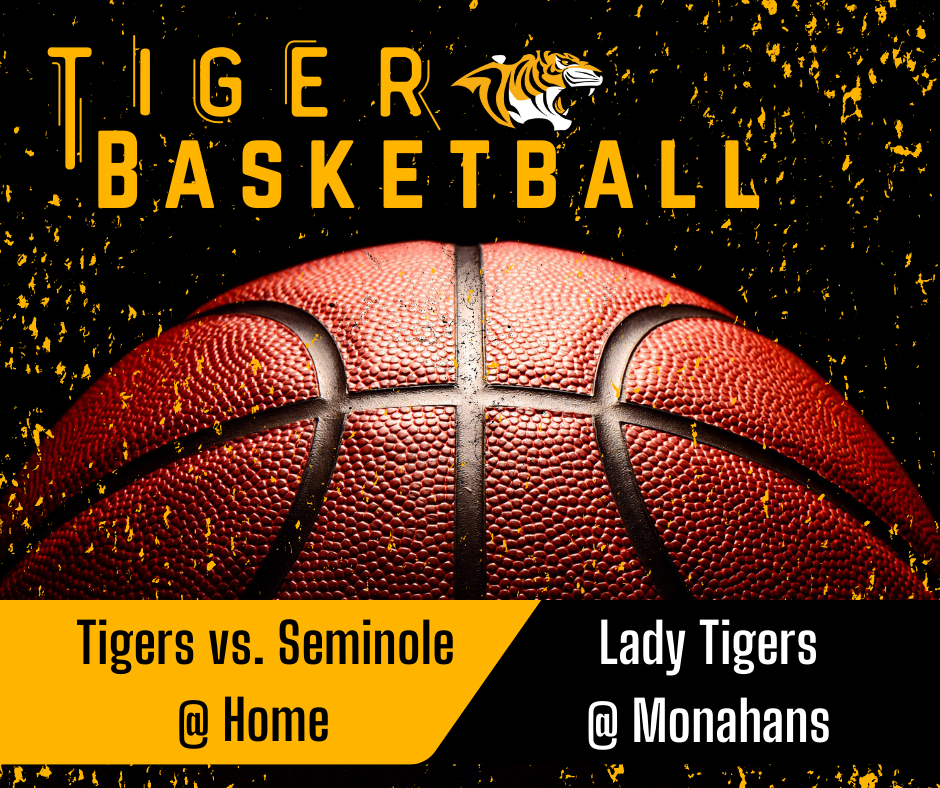 Snyder High School students presented to the Snyder Chamber of Commerce Board of Directors tonight. This was an opportunity to share what they are learning in the classroom and how it relates to their career choices after they graduate. We are seeking Businesses to be involved with our students learning in the classroom and on the job site. If this is you please take a moment to fill out the Google Form through the QR Code or visit:
https://forms.gle/5XFh74Qvw5v5AB5v9​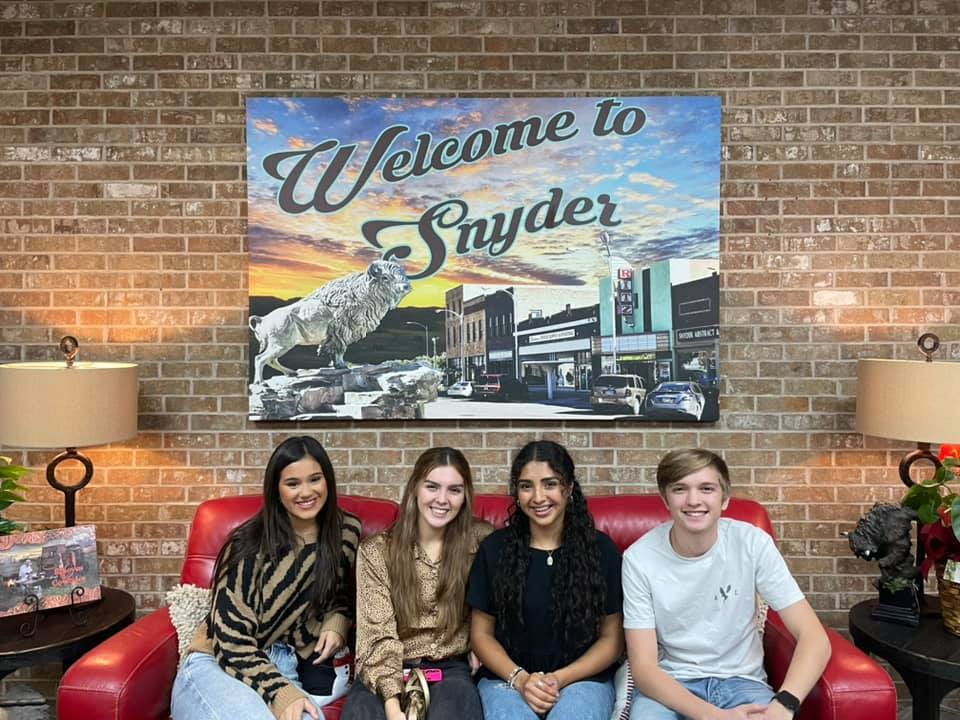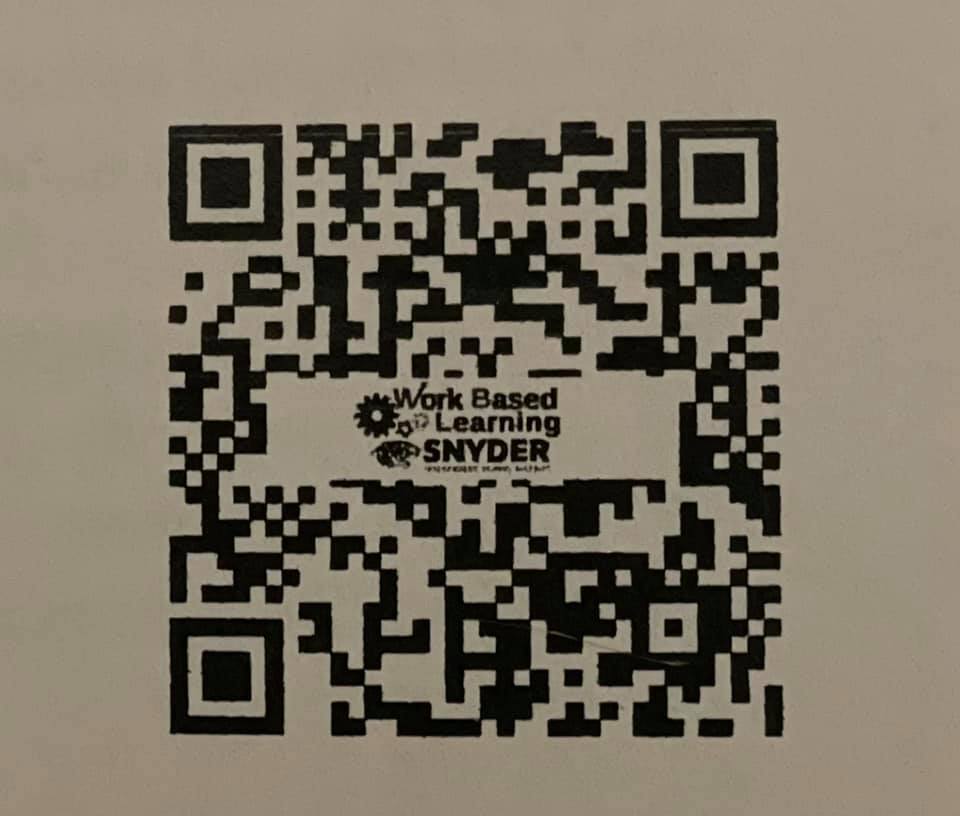 #TigerNation, we'll see you again on Thursday! 🚨Area Playoffs - 2nd Round🚨 📆 Thursday, Nov 18th 🏟 Shotwell Stadium - Abilene ⏰ 7:00pm 🎟 $8 Per Ticket Snyder (away team, black) Graham (home team, white) Come early, get loud, and GO TIGERS! #playoffs #hsfb #weoverme #family #snydertigers #webelieveinsisd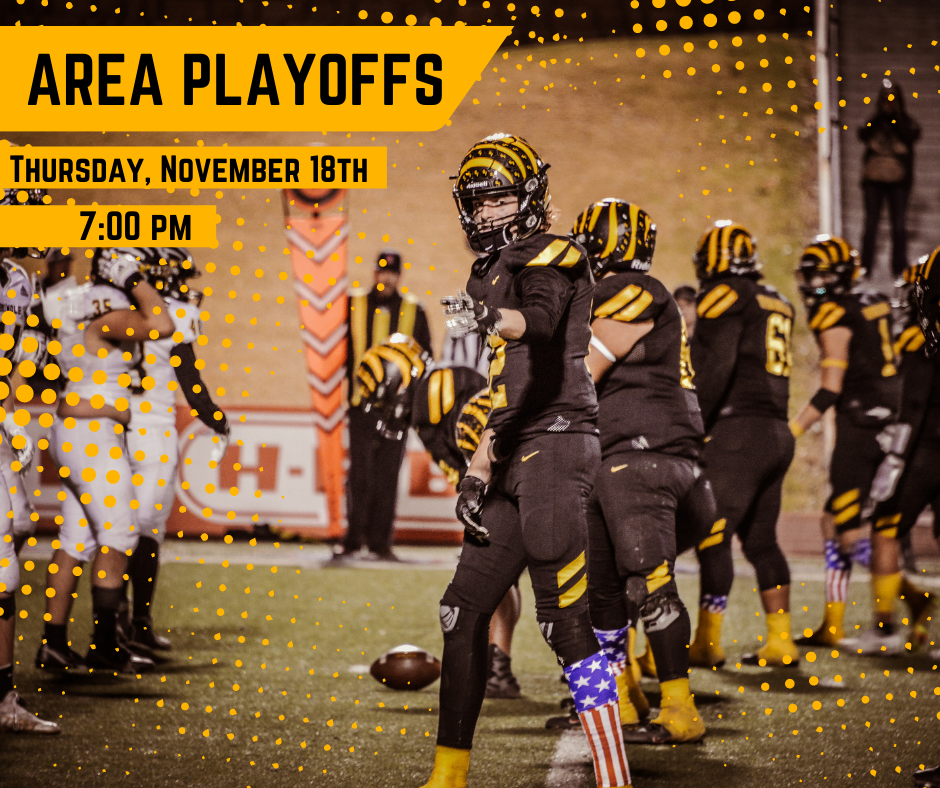 The Snyder High School Veterans Day Assembly featured a patriotic performance by the Snyder High School Choir, a presentation by Veteran and SHS Coach Michael Widenor, and was followed by a special meal catered by SHS Culinary Arts students. It truly is an honor and a privilege to have the freedom to gather, celebrate, remember, and be inspired by the brave men and women of our US Armed Forces. #veteransday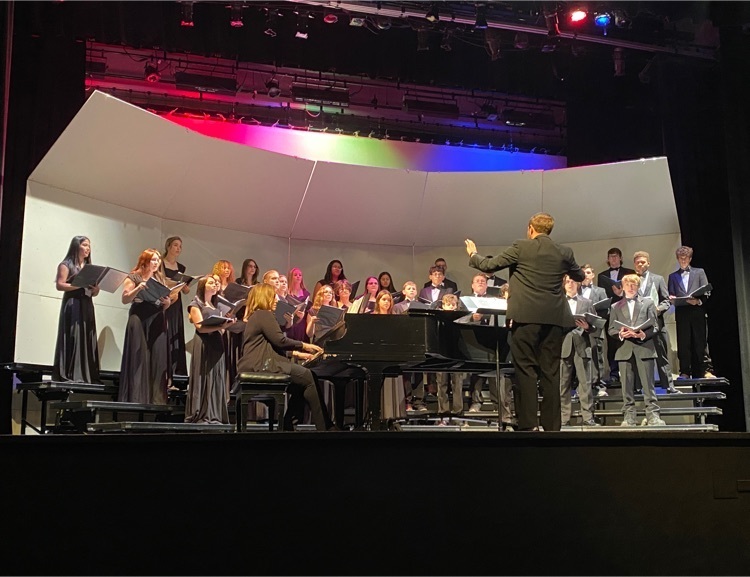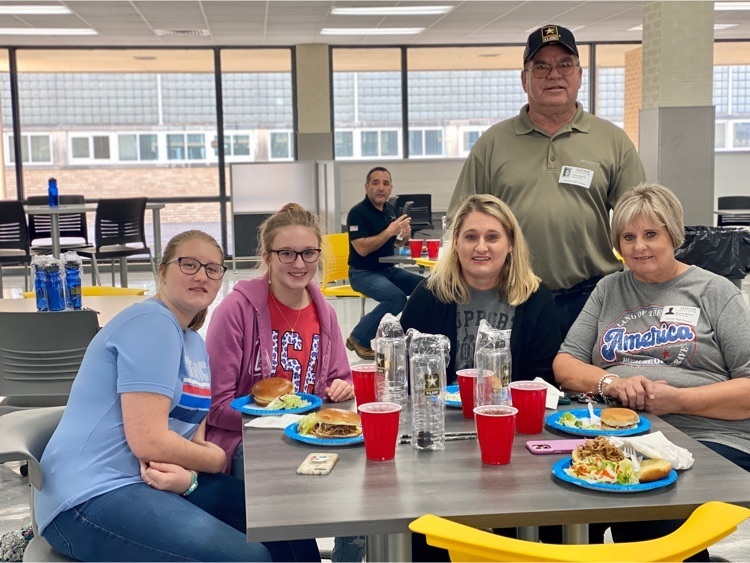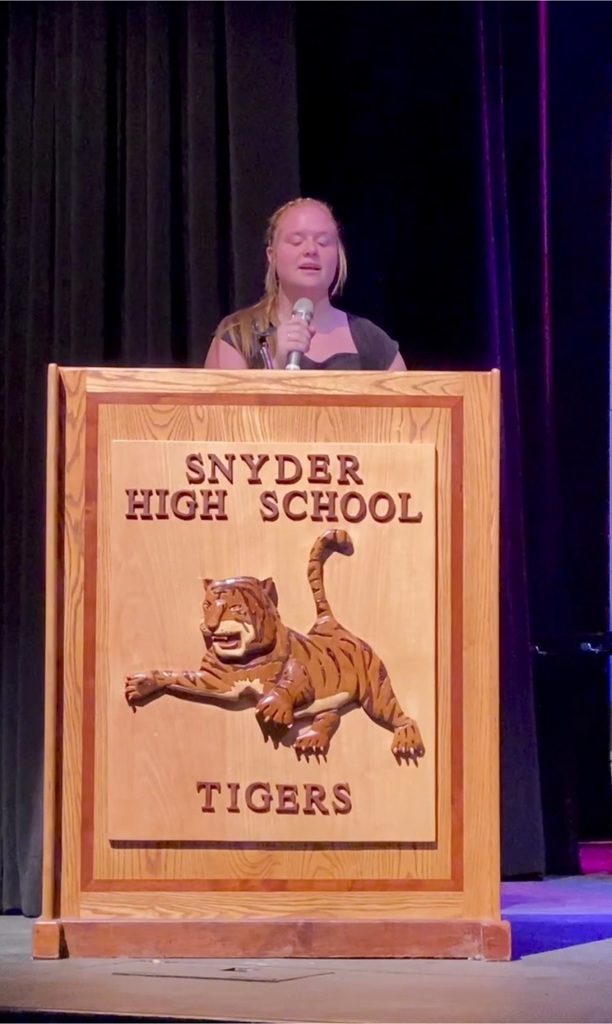 🚨Bi-District Playoffs🚨 Snyder (home team) Seminole (away team) 📆 Friday Nov 12th 🏟 Lowery - Plains Capitol Park ⏰ 7:00pm 🎟 $6 Per Ticket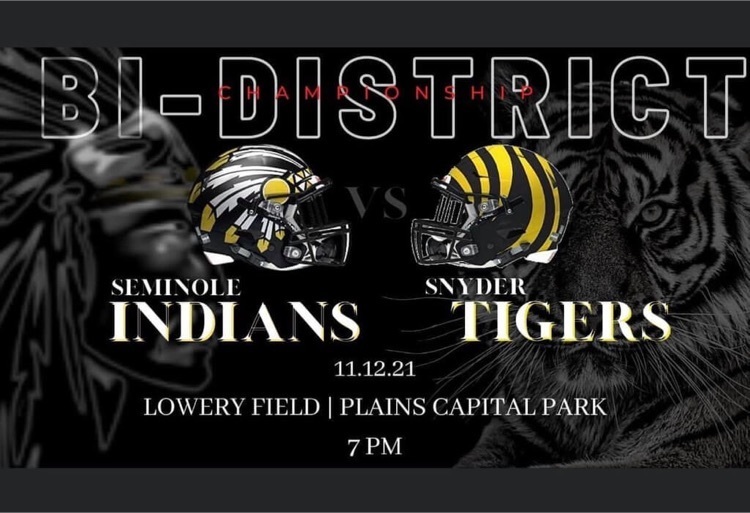 The students were able to learn about potential careers in their field of interest and how skills they are learning in the classroom will transfer. They were even able to experience a blast on the quarry while they were there. Industry Partners are key to helping students prepare for life after high school! #ptech #CTE #webelieveinsisd #snydertigers #CCMR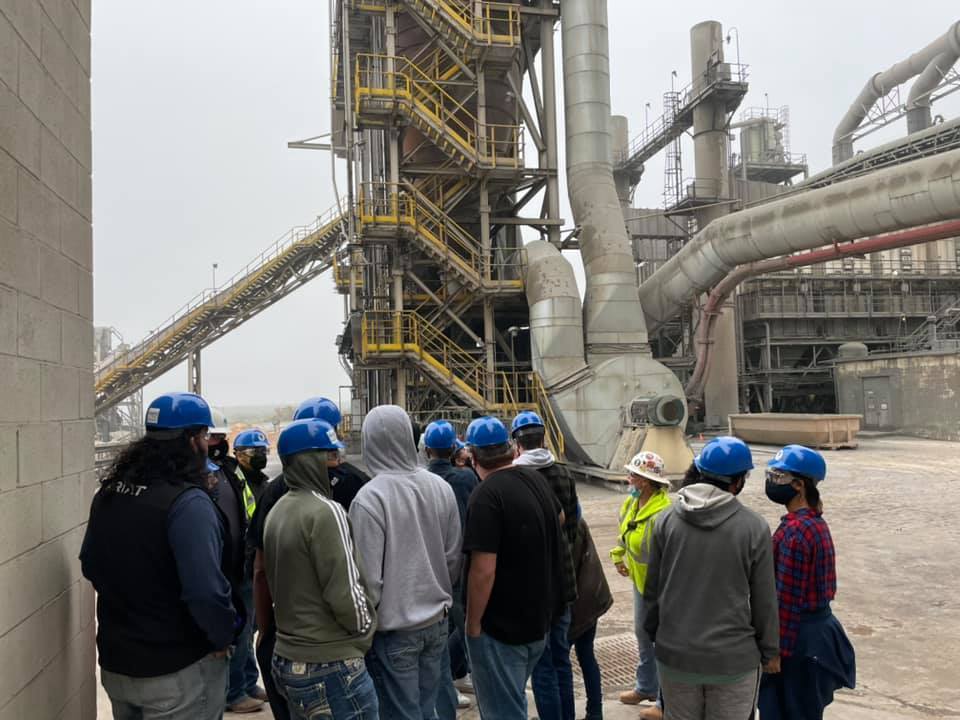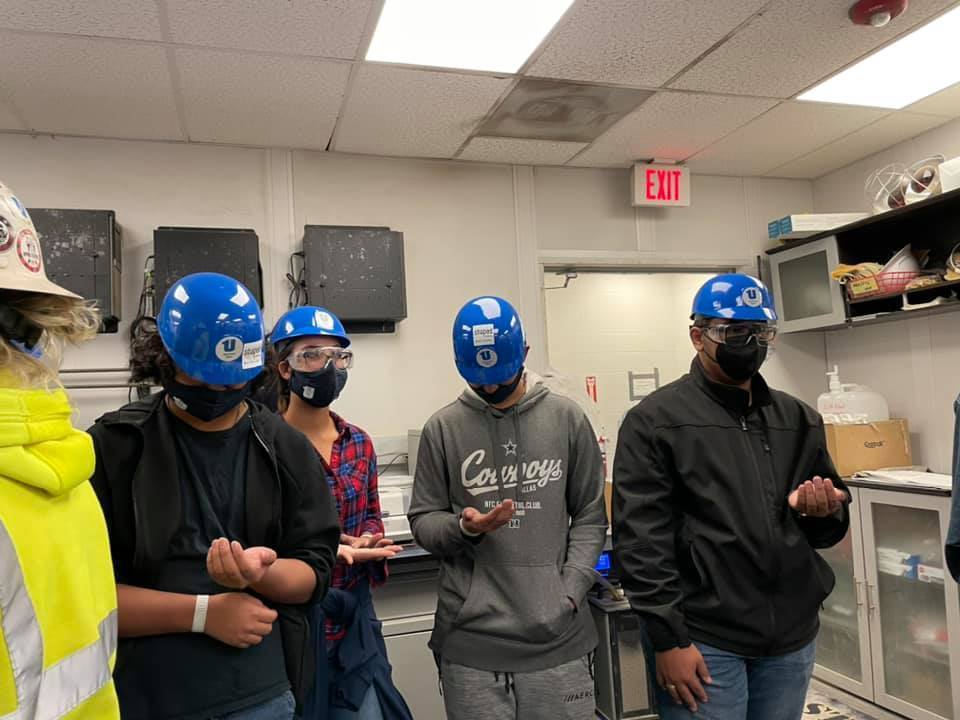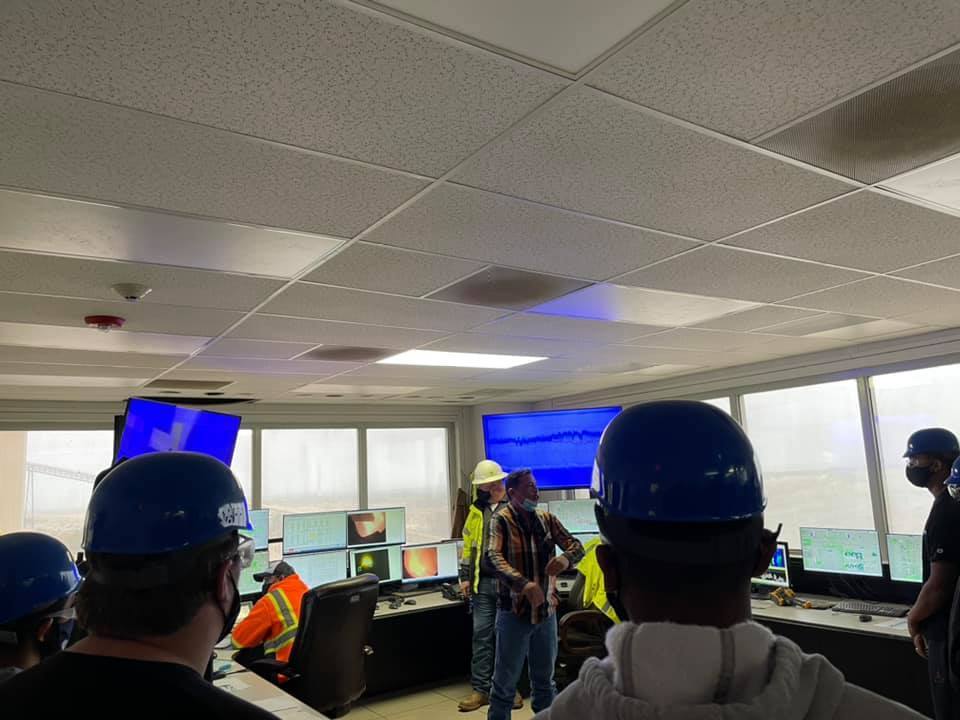 Snyder High School students in Mrs. Hunters's education pathway classes make weekly trips to Snyder Primary to work with Kindergarten students during their WIN (What I Need) time. It's truly a win-win with all involved learning from each other! #webelieveinsisd #snydertigers #cte #elementaryeducation #ccmr #preparingforthefuture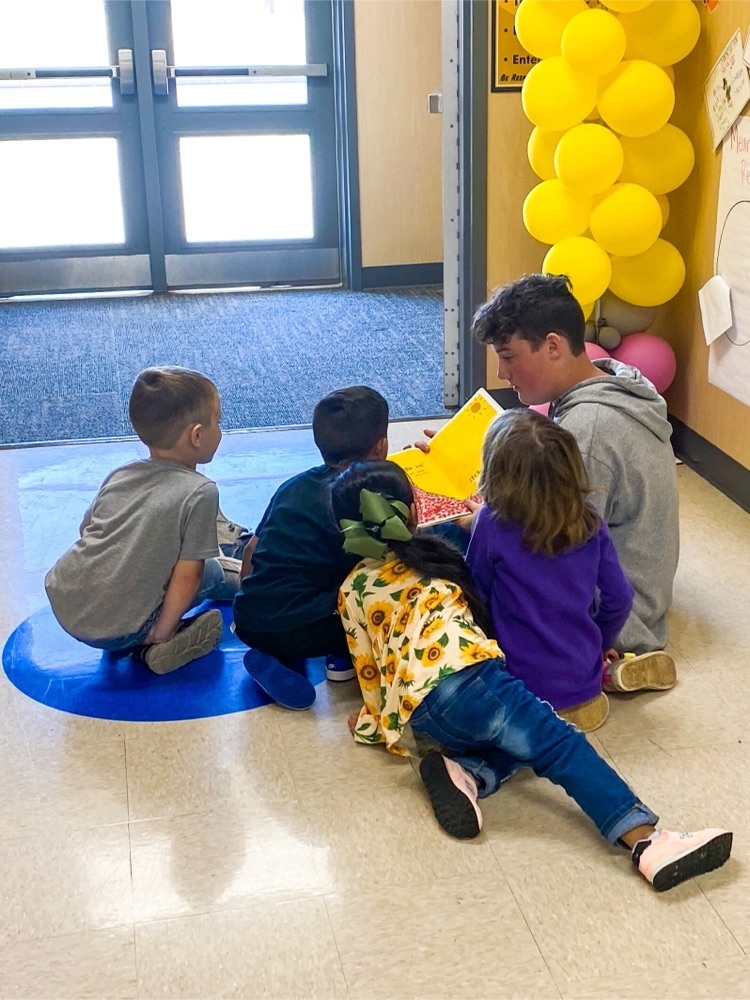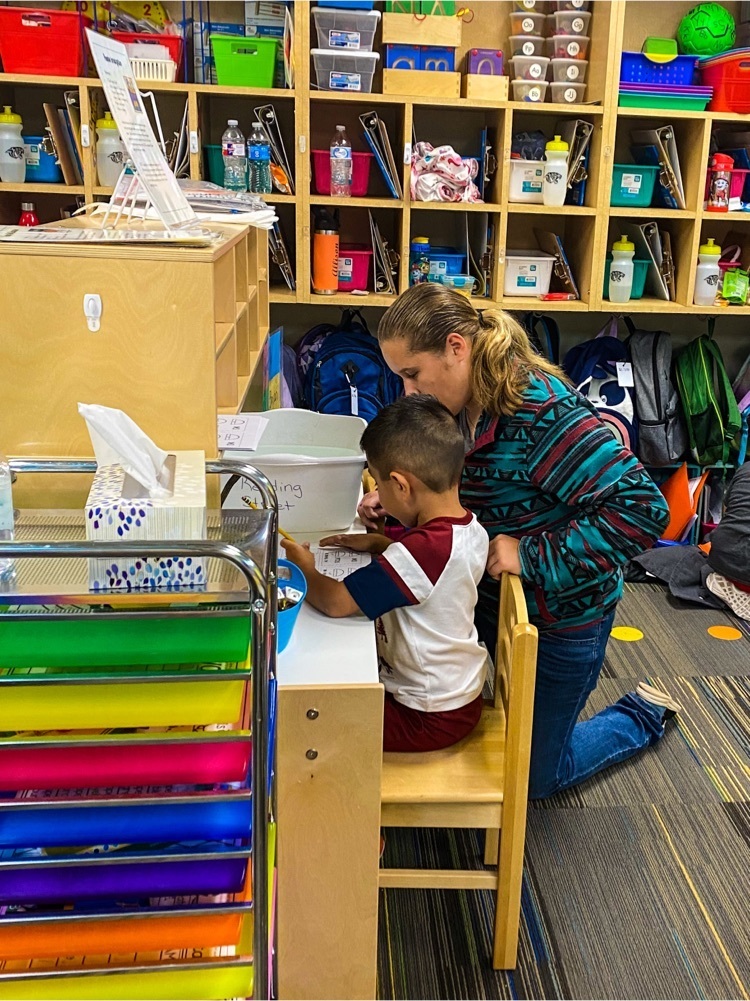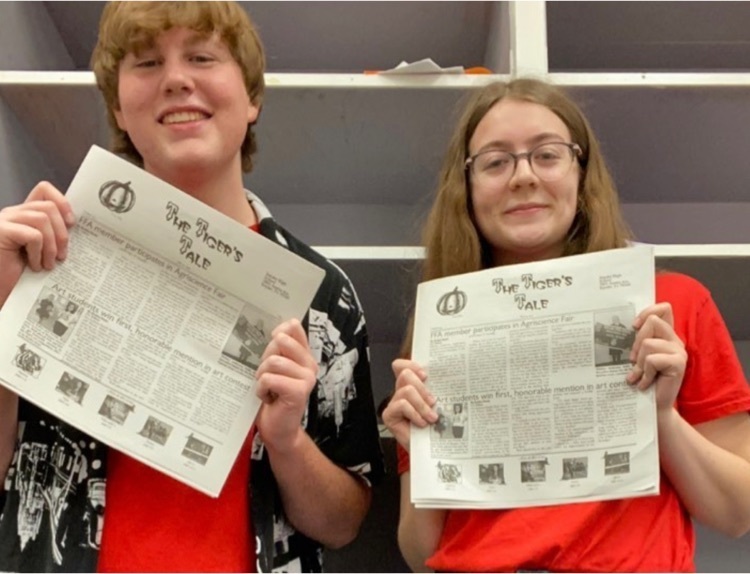 🔴 Families, this is the last week of the 2nd six weeks! Now is a good time to check your student's grades and attendance records in Skyward again! Visit
www.https://www.snyderisd/net/success
to learn how to: • Access attendance records & the official grade book in Skyward • See assignments (completed & missing in Schoology) • Access the campus help desks • Access extra help or tutorials for your students • Contact your child's teacher(s) Remember, Snyder Junior High and Snyder High School have a student holiday and staff workday on Friday, October 29th. Students at Snyder Intermediate and Snyder Primary School have a normal school day.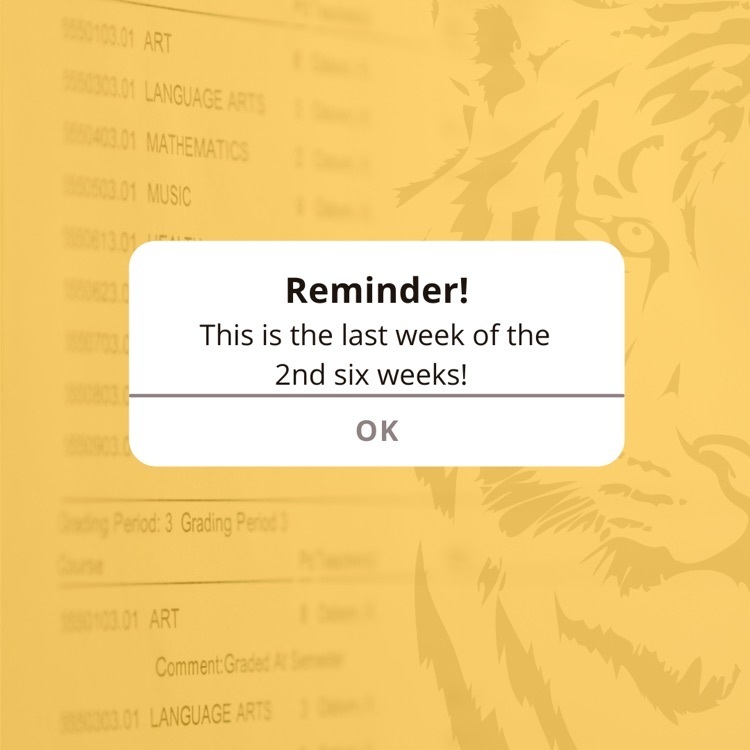 🎓Parents/guardians of 2022 grads, this is for YOU! All Seniors are required to complete the FAFSA this year. It's not just for college-bound students, it can benefit students in trade school too. 🤦🏻‍♀️Frustrated? You're not alone! Many have said the FAFSA is confusing - but don't worry, we are here to help. ➡️ In-Person Help Session Monday, October 25, 2021 6:00 pm SHS Student Center. Parents/guardians and students should attend. To complete the forms quickly and easily, bring your state-issued ID and W-2 forms. Students, bring your laptop!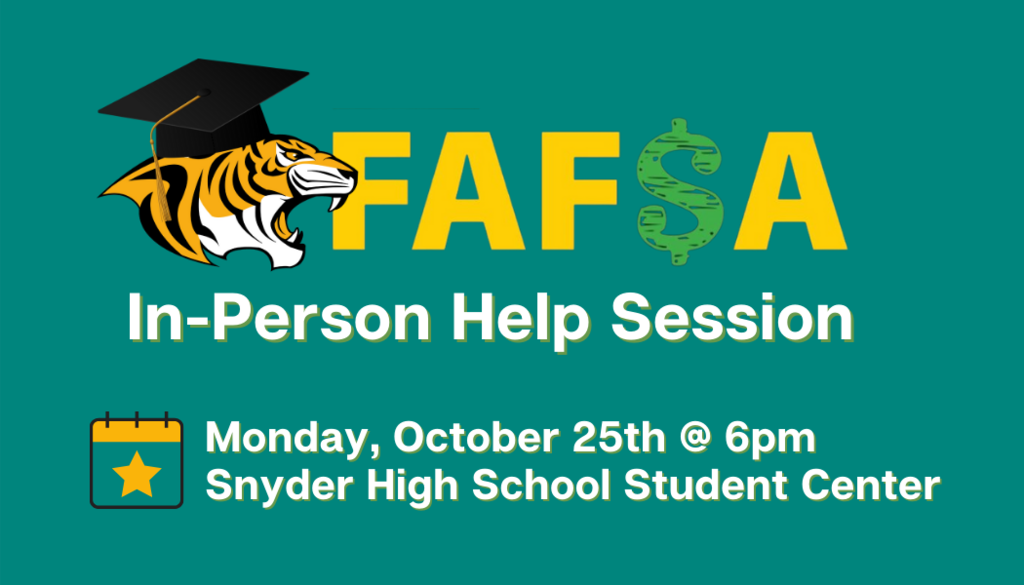 AREA BOUND! SHS Varsity Tennis takes on Andrews in Big Spring today! Let's get the WIN Tigers! #tennis #snydertigers #snydertigertennis #webelieveinsisd